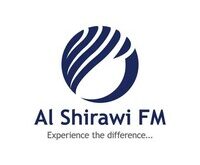 Website Al Shirawi
Al Shirawi Facilities Management Careers
Facilities Services Dubai
About Al Shirawi
Al Shirawi's progression in becoming a fully fledged Facilities Management Service Provider has been achieved over 35 years of strategic planning and development. Starting off in 1974 as a mechanical contractor, Al Shirawi gained the expertise to install and maintain the most complicated mechanical systems throughout the Middle East. In the subsequent decades, Al Shirawi, through joint ventures, acquisitions and entrepreneurship, entered into maintaining electrical systems, servicing heavy tonnage chillers, undertaking general and specialised cleaning services and, most recently providing security services.
Here Latest Al Shirawi Jobs Openings
1) MEP Estimator – Apply For Job
2) Sales Coordinator – Apply For Job
3) Fit Out Project Engineer – Apply For Job
4) Projects Manager – Apply For Job
5) Sales Engineer – Apply For Job
6) Service Engineer  – Apply For Job
7) Senior Manager Retail Training – Apply For Job
8) District Trainer – Apply For Job
9) Manager CTC Assortment Planning EM – Apply For Job
10) Senior Merchandiser Emerging Markets – Apply For Job
Featured Jobs
As a leading name in the UAE's engineering services industry; we are always on the lookout for good talents to join our various teams across different domains and companies
Leveraging of the Group's technical expertise and commitment to service quality, Al Shirawi FM is the premier Facilities Management Service Provider in UAE. With a focus on commercial, residential, hospitality, industrial and retail projects; Al Shirawi FM has the necessary in-house infrastructure and resources to offer world-class service for world-class properties.
Website

Industry

Facilities Services

Company size

1,001-5,000 employees

Headquarters

Dubai, Dubai

Type

Partnership