Full Time
1000 - 100000 USD / Year
Salary: 1000 - 100000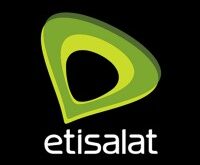 Website Etisalat
Etisalat Careers Jobs
TogetherMatters Telecommunications
Etisalat Group is one of the world's leading telecom groups in emerging markets. Etisalat's current market cap is AED 148 billion ($40.3billion). The company's consolidated net revenues are at AED 52.4 billion & consolidated net profit at AED 8.6 billion in 2018. Its high credit ratings reflect the company's strong balance sheet & proven long-term performance.
Latest Etisalat Careers Jobs Vacancies (9Nos)
1) Specialist/ Regulatory Legal Affairs – Apply For Job
2) Manager – Decision Support – Apply For Job
3) Manager – Channel Reliability – Apply For Job
4) Specialist – Revenue Assurance – Apply For Job
5) Vice President Regulatory Economics. – Apply For Job
6) Manager Business Marketing Managed Services – Apply For Job
7) Product Manager IPTV, Business Marketing – Apply For Job
8) Sales Manager/Government Sales – Northern Emirates  – Apply For Job
9) Vice President Regulatory Economics – Apply For Job
Etisalat Careers 
with many new job opportunities gives you the chance to associate with one of the biggest telecom companies in the world. Etisalat Recruitment team is looking to expand its operations and is constantly searching for talented and dedicated professionals. As the world continues its demand for technology advancement, Etisalat Group seeks professionals who can add value to its business and take advantage of the numerous training opportunities available here. If that sounds like you then dont wait further. Just apply today with Etisalat careers and start your professional journey.
Website

Industry

Telecommunications

Company size

10,001+ employees

Founded

1976

Specialties

Mobile, Landline, Internet, Carrier & Wholesale, ICT & Business Solutions, Digital Services, and Tv cable