Full Time
1500 - 20000 USD / Year
Salary: 1500 - 20000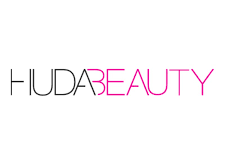 About Huda Beauty
Cosmetics
Dubai
Here at Huda Beauty, our Mission is to create a world of beauty where everyone is celebrated, so that we can inspire you to find your magic! Launched by award-winning beauty powerhouse Huda Kattan in 2013, Huda Beauty is one of the world's fastest growing beauty brands. As a company, we're fueled by purpose and not profit, this allows us to approach things differently so that we can create products, content, and a community like no other.
Current Huda Beauty Careers Openings
1) Digital Content Monetization Manager – Apply Here
2) Senior Director of Production – Apply Here
3) Digital Platforms Manager – Apply Here
4) Senior Purchasing Manager – Apply Here
5) Social Media Director – Apply Here
6) Digital Content Monetization Manager – Apply Here
Career With Opportunities
Huda Beauty, a globally renowned makeup and beauty brand, offers a wide range of career opportunities for individuals looking to join the beauty and cosmetics industry. The company is known for its innovative products and commitment to creating a community of beauty enthusiasts. Huda Beauty offers various roles in areas such as product development, marketing, e-commerce, and customer service, as well as opportunities for professional development and advancement. Working at Huda Beauty is an opportunity to be part of a dynamic and creative team of professionals who are passionate about beauty and fashion. The company also offers a culture that embraces diversity, creativity, and innovation, making it a great place to work, learn, and grow.
Specialties
Cosmetics, Social Media, Beauty, eCommerce, and Retail