Full Time
1500 - 20000 USD / Year
Salary: 1500 - 20000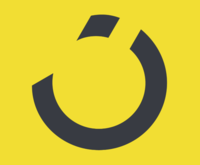 Job Details
Job Position – People Partner
Company Name – Noon
A technology leader with a simple mission: to be the best place to buy and sell things. In doing this we hope to accelerate the digital economy of the Middle East, empowering regional talent and businesses to meet the full range of consumers' online needs.
Creating the Middle East's local digital champion and are looking for world-class talent to join our team.
noon's fastest hyper-local delivery platform, noon in minutes offers a localized assortment of FMCG & grocery products with delivery within 15-minutes. Currently live in UAE, Saudi Arabia, and Egypt, offering thousands of products to customers in record time.
What you'll do:
We are seeking a dynamic and experienced People Partner to join our team. As a People Partner, you will contribute to various areas including talent acquisition, employee engagement, employee relations, and performance management. The ideal candidate will possess a strong understanding of HR practices, excellent interpersonal skills, and a passion for fostering a positive and engaging work environment.
Talent Acquisition:
Drive sourcing capability & capacity across UAE, India, KSA and Egypt to proactively build diverse candidate pools while leveraging all available talent channels to expedite the recruitment of roles forenoon minutes.
Lead the full recruitment cycle and operation of the day-to-day recruitment processes, focusing on attracting & sourcing high quality diverse candidates.
Directly support hiring managers to influence and deliver quality assessment and high touch candidate experience through all aspects of the recruitment funnel.
Partner with key stakeholders to determine future talent needs and set and drive enabling sourcing strategies; this requires a deep understanding through extensive market research of the channels where we can find the best, diverse talent who fit our technical and cultural demands.
Employee Engagement:
Support the development and implementation of employee engagement initiatives to foster a positive work culture.
Assist in organizing employee recognition programs, team-building activities, and other employee engagement events.
Act as a resource for employees, providing guidance on HR policies, procedures, and benefits.
Employee Relations:
Act as a point of contact for employee relations issues, providing guidance and resolving conflicts.
Investigate employee complaints and grievances, ensuring fair and consistent resolution.
Provide coaching and guidance to managers on handling employee performance issues and disciplinary actions.
Ensure compliance with employment laws and regulations and maintain up-to-date knowledge of relevant legislation.
Performance Management:
Support the performance management process, including goal-setting, performance evaluations, and feedback.
Assist managers in identifying performance gaps and developing performance improvement plans.
Provide training and support to managers on performance management best practices.
Monitor performance metrics and provide insights to the People Manager for continuous improvement.
What you'll need:
Bachelor's degree in Human Resources, Business Administration, or a related field.
3 years of experience in a similar role, with a strong background in HR and talent acquisition.
Exceptional interpersonal and communication skills, with the ability to build relationships at all levels of the organization.
Strong organizational skills and attention to detail, with the ability to handle multiple priorities and deadlines.
Ability to maintain strict confidentiality and handle sensitive information with professionalism and discretion.
Demonstrated problem-solving and conflict resolution skills.
Who will excel?
We're looking for candidates who thrive in a fast-paced, dynamic start-up environment. We're searching for problem solvers, people who operate with a bias for action and have a deep understanding of the importance of resourcefulness over reliance.
Candor is our only default. Demanding unequivocal high standards should be non-negotiable because quality matters. We want people who are radically candid, cohorts who commit to settling for nothing but the best – in hiring, in accepting work from colleagues, and in your own work.
Ours is not an easy mission, but it is a meaningful one. Every hire must actively raise the bar of talent in the company to help us reach our vision.