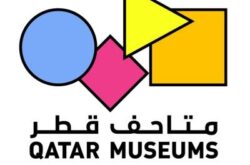 Website Qatar Museums
Exciting Opportunity to join our Team!!
Looking for experienced Accountant available in Doha!
Role responsibilities:
· Prepare comprehensive financial statements and supporting schedules on a monthly basis.
· Analyze revenues, commissions, expenses, cash flows, balance sheets and income statements to ensure that all are recorded appropriately on a monthly basis and prepare ad hoc financial reports.
· Flag to the Director of Operations/Head of Department any issues related to cash flow, expenses and balances.
· Ensure accounting and financial reporting deadlines related to the business are met.
· Working with the Director of Operations/Head of Department, oversees completion of annual budgets for company, communicating the completion timetable to managers and ensuring that process is concluded in a timely manner and in accordance with company's policies and procedures.
· Well-developed computer skills including understanding of relevant IT products and software (Microsoft Office, ERP/Oracle etc.).
· Minimum three years' experience in related field.
· Strong and comprehensive understanding of essential accounting principles.
· Diploma or Degree in Accounting or Finance. Fluent in Arabic is an advantage.
Please send CV's at inqr@qm.org.qa