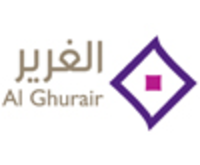 Website Al Ghurair Group
Al Ghurair Careers 2022
A 60+ year legacy of pioneering innovative businesses with a purpose to enhance life
Investment Management
Al Ghurair Investment is one of the largest diversified family business groups in the Middle East, with operations in seven distinct industry sectors: foods, resources, properties, construction, energy, transportation and ventures. Established in 1960 as a trading business, Al Ghurair was one of the first pillars of industry and commerce in the emerging United Arab Emirates. Today, the Al Ghurair family name has become synonymous with the heritage, evolution and vision of the prestigious country. Headquartered in Deira, the business' diversified operations span more than 50 countries across the globe, employing approximately 28,000 people. With a proud history of innovation and entrepreneurship, today Al Ghurair Investment continues to build on its 60-legacy, founded on a solid commitment to excellence and trust.
Here Latest Careers Jobs Openings (03Nos)
1) Business Development Manager – Apply For Job
2) Legal Advisor/Counsel – Apply For Job
3) Freight Forwarding Sales Executive – Apply For Job
Careers
At Al Ghurair, we have been innovating for more than 60 years. But it's not just our spirit of enterprise and determination that has made us one of the most respected business groups in the UAE – and beyond. It's also our people; without whom we simply could not have progressed along our transformational journey with such success,
When you look at us, you see an opportunity for a fulfilling career. But, when we look at you, we see the future of Al Ghurair.
Be part of our family, realise your potential and build the career you've always desired.
Be part of the legacy.
Life At Al Ghurair #AGILife
Over the last six decades, we have built a culture that is centred around strong family values, progressive and innovative thinking, and a vision for sustainable excellence.
# Livegulfjobs # Liveuaejobs # Gulfjobs # Jobs in UAE # Jobs In Dubai # Vacancies # jobs in Abu Dhabi # Careers # Jobs Vacancies
# LinkedIn Jobs # Dubai Job Vacancy # Emirates