Full Time
1500 - 20000 USD / Year
Salary: 1500 - 20000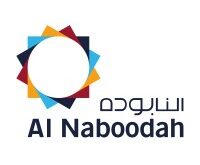 About Al Naboodah Group 
Executive Office Dubai
The Saeed & Mohammed Al Naboodah Group aims to be an employer of choice. We recognise the value and importance of our employees and believe that the success of our business depends on them. Our policies not only comply with all relevant legislation but also seek to go beyond that to ensure the working environment within all areas of our business embraces diversity, offers challenge and reflects best practice in the industry.
Current Al Naboodah Careers Openings
1) Assistant Sales Manager – Apply Here
2) Sales Support Executive – Apply Here
3) Sales Executive (Dealer) – Apply Here
4) Sales Executive – Al Naboodah Logistics – Apply Here
5) Sales Executive for SMKA Electric LLC – Apply Here
6) Fleet Sales Executive – Apply Here
7) Retail Sales Executive – Automotive – Apply Here
8) Retail Sales Executive – Great Wall & Haval – Apply Here
9) Maintenance Electrician – Apply Here
10) Automotive Electrician – Commercial Vehicle and Equipments – Apply Here
11) Fabricator – CV&HE Division – Apply Here
12) Automotive Denter – Commercial Vehicle & Equipment – Apply Here
13) Carpenter – Apply Here
Career With opportunities
Al Naboodah Group offers a wide range of career opportunities for individuals looking to grow and develop professionally. With a diverse range of industries including engineering, construction, and automotive, there is something for everyone. The company values its employees and encourages a culture of continuous learning and development. Join the team and be a part of shaping the future of the UAE. Apply now and take the first step towards a fulfilling career with Al Naboodah Group.
Benefits & Career Growth
looking to grow and develop their skills in a dynamic and fast-paced environment. The company provides a comprehensive benefits package and opportunities for advancement, making it an ideal place to build a long-term career. With a focus on teamwork, innovation, and excellence, Al Naboodah Group is committed to fostering a positive and productive working culture that supports the professional growth of all its employees. Join us and take your career to the next level.