Full Time
1500 - 20000 USD / Year
Salary: 1500 - 20000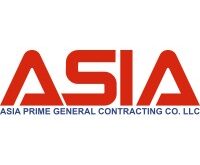 Website Asia Prime General Contracting
Current Asia Prime General Contracting Careers Openings
1) JR. Accountant
2) Fleet/Garage Supervisor
3) Document Controller
4) HR Professional

5) Civil Project Coordinator
6) MEP Coordinator
7) Planning Engineer
8) Safety Engineer
9) Foreman
10) Land Surveyor
11) Civil Construction Manager
12) Civil Project Manager
Email : HR@ASIA-PRIME.COM
13) Sr. Quantity Surveyor
14) Sr. Planning Engineer

15) Foreman/ Civil Site Supervisor
16) QA/QC Engineer
17) Revit Draftsman
18) Engineering Manager
19) Technical Manager
20) Civil Project Engineer
21) Civil QA/QC Engineer
Your profile will be reviewed carefully against the job requirements of this position and shall be contacted if your profile found suitable.
An answer the following questions upon application:
-What is your salary expectation – Full package?
-What is your notice period – if any?
-Are you available in UAE?
Note that we receive applications in huge volume as such we will only contact the candidates whose profile matches to the job requirement.
In case your profile found not suitable for this particular job opportunity. We shall keep your profile in our data base for future job opportunities and will certainly contact you once suitable opportunity arises matching to your credentials and experience.
Email : hr@asia-prime.com