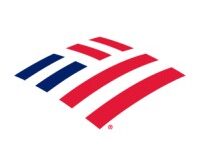 Website Bank of America
Bank Of America Careers 2022
Helping to make financial lives better through the power of every connection.
Banking Charlotte
About Bank Of America
Bank of America is one of the world's largest financial institutions, serving individuals, small- and middle-market businesses and large corporations with a full range of banking, investing, asset management and other financial and risk management products and services. The company serves approximately 56 million U.S. consumer and small business relationships. It is among the world's leading wealth management companies and is a global leader in corporate and investment banking and trading.
Here Latest Bank Of America Jobs Openings
1) Relationship Manager & Lending Specialist – Apply For Job
1) Our Company
At Bank of America, we ask this question every day of all those we serve. It is at the core of how we live our values, deliver our purpose and achieve responsible growth. By asking this question, we continue to learn what matters most to our clients, our employees and our shareholders. It helps us start a conversation centered on our commitment to use our capabilities to help those we serve be successful. Because we recognize that we can only be successful when the individuals, companies, communities and employees we serve are able to reach their vision of success.
Responsible Growth
We are delivering on our purpose to help make financial lives better through our focus on responsible growth.
Our commitment to responsible growth is resolute, and has four tenets:
We have to grow — no excuses.
We have to be client focused.
We have to grow within our risk framework.
And, our growth must be sustainable, which has three elements: driving operational excellence, being a great place to work for our teammates and sharing our success with our communities.
By driving responsible growth, we deliver returns to our clients and shareholders and help address society's biggest challenges.
Business Practices
Part of driving responsible growth is maintaining strong guidelines for business practices and professional and personal conduct that all employees, and anyone who acts on our behalf, are expected to adopt and uphold. This translates into the actions we take as we engage with customers, clients, shareholders, vendors and each other.
What We Offer
Bank of America is one of the world's leading financial institutions, serving individuals, small- and middle-market businesses, large corporations, and governments with a full range of banking, investment management and other financial and risk management products and services.
Leadership
Our management team leads our company's work to drive responsible growth and deliver for our clients, communities and shareholders. It is comprised of leaders for each area of our organization, the heads of our eight lines of business, and key leadership roles for our international and institutional client base.
2) Making an Impact
From families creating better lives to communities and coalitions promoting the greater good, we support all kinds of efforts to build a brighter future.
Racial Equality & Economic Opportunity
One of our nation's most enduring challenges is racial equality and economic opportunity. At Bank of America, we're committed to addressing the root causes of inequality through a company-wide commitment to advancing racial equality and economic opportunity across diverse communities. It's critical to how we drive Responsible Growth by delivering for our teammates, clients and shareholders and addressing society's biggest challenges.
We have worked broadly in these areas for many years. Internally, this is core to being a great place to work, hiring and recruiting diverse talent to ensure strong representation in our workforce, and aligned policies and accountabilities. Externally, this is core to our client-driven approach, delivering products and services that meet the diverse needs of our clients, and investing our resources to support our communities and the issues affecting them.
Driving Economic & Social Progress
With the depth of our expertise, resources and geographic reach, we are in a unique position to help promote economic opportunities for many different populations and advance strong economies worldwide.
We partner with nonprofits, local governments and cultural institutions that boost job skills, provide affordable housing and improve the economic outlook for their local citizens. Our support helps amplify their efforts and success.
We also have our own initiatives to educate people on family finances and tools for entrepreneurship. Inside our company, we actively build a team with diverse perspectives from the LGBTQ+ community, women, veterans, those with disabilities and more, while creating an environment that supports their careers and values their perspectives.
Bank of America is committed to improving the environment in how we approach our global business strategy, work with partners, make our operations more sustainable, support our employees, manage risks and govern our activities.
Building on our longstanding support for the Paris Climate Agreement, we have a goal to achieve net zero greenhouse gas (GHG) emissions in our financing activities, operations and supply chain before 2050.
Our Environmental Business Initiative will deploy and mobilize $1 trillion by 2030 to accelerate the transition to a low-carbon, sustainable economy, as part of a broader $1.5 trillion sustainable finance goal aligned to addressing the United Nation's Sustainable Development Goals (SDGs). Our multi-year financing commitment provides financial capital, along with significant intellectual capital, to develop solutions to climate change and other environmental challenges. It focuses on low-carbon energy, energy efficiency, and sustainable transportation, in addition to addressing other important areas like water conservation, land use and waste.
We also are making our operations more sustainable – including achieving carbon neutrality and procuring 100% renewable electricity in 2019, a year ahead of schedule. We offer programs and benefits that help employees become better environmental stewards.
Importantly, we are committed to managing environmental and social risk, as well as providing industry-leading disclosures on our progress. For details, read our Environmental and Social Risk Policy Framework, newly released Task Force on Climate-related Financial Disclosures Report, and ESG Data Performance Summary, which aligns to G4 guidelines under the Global Reporting Initiative standards.
3) Working Here
We know being a great place to work for our employees is core to our success. While our teammates are focused on supporting our clients and communities, we're focused on supporting them and their families, making sure they can be their best both at work and at home.
Wellness
We are committed to supporting our teammates' and their families' wellbeing by offering flexible and competitive benefits.
Supporting our employees
Life Event Services (LES) is an internal, highly specialized group that provides personalized support for major life events, including connecting employees to resources, benefits and counseling. In response to the current global health crisis, LES has assisted teammates impacted by the coronavirus. Since its inception, LES has supported teammates through more than 140,000 moments that matter for needs related to the following areas:
Diversity & Inclusion
We firmly believe all employees should be treated with respect, live free of discrimination and be able to bring their whole selves to work. This is core to who we are as a company and how we drive responsible growth.
Working together to advance racial equality and economic opportunity
We are committed to addressing inequality through a company-wide commitment to advancing economic opportunity across diverse communities. As an employer, we continue to foster a diverse and inclusive environment for our associates and their families, and work to expand our talent pool and work with diverse suppliers. As a bank, we know we can empower people in their personal and professional lives. We provide access to a wide range of products and services that are designed to meet the different needs of our diverse client base, including low-to-moderate income communities and clients looking to invest in responsible companies.
Recognizing & Rewarding Performance
Our strong pay-for-performance philosophy rewards long-term, sustainable results.
Recognition
We promote a culture that appreciates and celebrates achievement year-round at all levels. This includes opportunities for teammate-to-teammate recognition, for managers and senior leaders to call out individuals and teams with point-based rewards and for managers and senior leaders to celebrate milestones for anniversaries and service to our company and legacy.
This is in addition to the actions we take to make Bank of America a great place to work, including sharing our success with our teammates. Over the past three years, we have awarded $1.6 billion in special compensation awards to approximately 95% of our teammates in recognition of efforts in driving responsible growth.
Employee Development
We recognize how important it is for employees to develop and progress in their careers. That's why we provide a variety of resources to help teammates grow in their current roles and build new skills.
Providing Pathways to New Opportunities and Reskilling
At all levels of our company, we provide current and prospective teammates with visibility into available roles and cross-functional opportunities as they consider what's next for their careers. In 2019, our career tools, resources and programs helped more than 21,000 teammates find new roles at our company.
We've expanded our award winning Career Path Tool. Early research indicates that users of the tool are up to three times more likely to find their next internal opportunity. Through our internal career site, myCareer, we offer a one-stop portal for employees' career needs, including job search capabilities and career planning tools.
We also partner with Year Up and other nonprofit organizations to help individuals prepare for the challenges of first-time professional employment and a potential career with us, including those without a college education or whose life circumstances may prevent them from accessing professional employment.
Additionally, through our Pathways career program, we partner with external organizations to help connect us to candidates with strong potential. Pathways participants are trained through The Academy — Bank of America's award-winning onboarding, coaching and development organization dedicated to client-facing teammates across Consumer & Small Business, Merrill and the Private Bank. Accessed by more than 45,000 teammates annually, The Academy provides an investment in teammates from their first day so each individual can succeed and develop a long-term career at Bank of America.
We also offer other programs for targeted development in specific businesses and roles. As an example, this year, we launched Credit College, which provides self-directed and virtual instructor-led training, and continue to invest in programs like Global Technology & Operations University.
4) Investor
– Bank of America Careers
Be at the forefront of the future of banking, with the ability to make financial lives better and the power to make a difference.
– Small Business
– Wealth Management
Whatever you need, we can help
When it comes to financial planning, no two people are the same. That's why we offer solutions for any wealth management scenario. Read More
–  Businesses & Institutions
About Global Banking & Global Markets
We provide innovative business and investment solutions and leading-edge research and analysis to companies and institutions worldwide.
Our Businesses
Business Banking
We bring the power of hometown experience backed by global resources to help more than 25,000 companies navigate today's economy and achieve their goals. Clients get hands-on support from a relationship manager and a team of specialists dedicated to their success
Global Commercial Banking
We provide a full suite of domestic and international financial solutions for 14,000 clients, including commercial real estate firms; auto dealerships; restaurants; sports leagues, teams and stadiums; and healthcare, education and not-for-profit organizations.
Global Corporate and Investment Banking
We have long-term relationships with more than 5,000 U.S. and multinational corporations, financial institutions and leasing clients. We provide advisory expertise and solutions across all major industries for corporate banking; mergers and acquisitions; and debt and equity underwriting and distribution.
Global Markets
We offer sales and trading services, including research, to institutional clients across fixed income, credit, currency, commodity and equity businesses. We also provide risk management and foreign exchange products to our commercial and corporate clients
Global Research
More than 600 professionals make up our award-winning research organization. From weekly economic and market updates to deep analysis of difficult societal issues and macro business trends, their objective, leading-edge reports enable clients to make smart investment decisions
Website
Industry
Banking
Company size
10,001+ employees
Headquarters
Charlotte, NC
Specialties
Financial Services
# Livegulfjobs # Liveuaejobs # Gulfjobs # Jobs in UAE # Jobs In Dubai # Vacancies # jobs in Abu Dhabi # Careers # Jobs Vacancies
# LinkedIn Jobs # Dubai Job Vacancy # Emirates