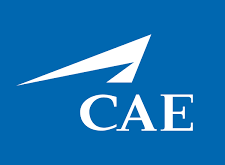 Website CAE
CAE UAE Careers 2022
Montréal, Québec
About CAE
CAE is a high technology company, at the leading edge of digital immersion, providing solutions to make the world a safer place. Backed by a record of more than 70 years of industry firsts, we continue to reimagine the customer experience and revolutionize training and operational support solutions in civil aviation, defence and security, and healthcare. We are the partner of choice to customers worldwide who operate in complex, high-stakes and largely regulated environments, where successful outcomes are critical. Testament to our customers' ongoing needs for our solutions, over 60 percent of CAE's revenue is recurring in nature. We have the broadest global presence in our industry, with approximately 10,000 employees, 160 sites and training locations in over 35 countries.
Here Latest CAE Jobs Openings
1) FSTD Support Technical Assistant – Apply For Job
2) FSTD Support Technician – Apply For Job
3) GROUP LEADER TECHNICAL SERVICES – Apply For Job
4) FSTD Support Engineer  – Apply For Job
5) Intern S&BD – Apply For Job
6) Freelance Flight Simulator Instructor – Apply For Job
7) Maritime Training System Specialist – Apply For Job
CAE Civil Aviation Training Solutions
CAE is the training partner of choice of aviation professionals, airlines, large fleet operators, and aircraft manufacturers the world over. With 50+ training locations across the globe, CAE has the largest civil aviation network in the world.
CAE Defence & Security
CAE's Defence & Security business unit is a globally recognized training and mission systems integrator. As a high technology company, we are at the leading edge of digital innovation providing training and mission support solutions across multi-domain operations – air, land, maritime, space and cyber. We are committed to being our customer's partner of choice to help elevate safety, efficiency and readiness so that our customers can achieve their best performance.
CAE Healthcare
CAE Healthcare is committed to improving clinical education and patient safety through simulation-based training solutions. With a mission to Improve clinical competency and performance, we develop evidence-based curriculum and innovative learning technologies for healthcare education.
CAE Careers
Website
Industry
Aviation & Aerospace
Company size
10,001+ employees
Headquarters
Montréal, Québec
Type
Public Company
Specialties
simulation and training, flight simulation, modelling and simulation technologies, simulation for healthcare, training centres, c++, gaming, Software design, C, software engineering, Customer experience, Digital Immersion, and Artificial Intelligence