Full Time
1000 - 100000 USD / Year
Salary: 1000 - 100000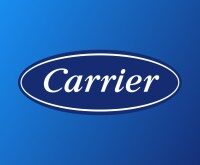 Website Carrier
About Carrier
Wholesale Building Materials Palm Beach Gardens, Florida
As the leading global provider of healthy, safe, sustainable and intelligent building and cold chain solutions, Carrier Global Corporation is committed to making the world safer, sustainable and more comfortable for generations to come. From the beginning, we've led in inventing new technologies and entirely new industries. Today, we continue to lead because we have a world-class, diverse workforce that puts the customer at the center of everything we do.
Latest Jobs Openings
1) Junior Technician – Apply Now
2) Sr. Consultant Coverage Engineer – Apply Now
3) Project Design Engineer – Apply Now
4) Regional Sales Manager – Apply Now
5) Senior Technician – Apply Now
6) Pre-Sales (Solutions) Engineer – Apply Now
WORK WITH Carrier
At Carrier we make modern life possible by delivering groundbreaking systems and services that help homes, buildings and shipping become safer, smarter and more sustainable. We exceed the expectations of our customers by anticipating industry trends, working tirelessly to master and revolutionize them.
Our global team of dedicated employees continues to set industry standards by pursuing the latest research and developments to improve the lives of our customers.
We're constantly growing, seeking out talented, likeminded people who are committed to our primary duty: to be the world's first choice in HVAC, refrigeration and fire & security technology.
CAREER PATHS
As a leading global provider of HVAC, refrigeration and fire and security solutions, we seek talented students, recent graduates and professionals in a broad range of disciplines to create innovative products and solutions that will power the future.
Students, Internships and Co-ops
Through Carrier's internship program, students and recent graduates learn about our industry-leading products and gain hands-on experience creating innovative solutions by working with mentors and senior leaders.
Recent Graduates and Early Careers
Carrier offers unparalleled opportunities for current students, recent graduates and new hires. Job opportunities are available throughout our many business units, along with early career programs and various formal two-year leadership programs in finance, engineering, digital technology, operations and other disciplines. Our goal is to help early career professionals become productive and successful associates after their experiences with us.
Experienced Professionals
Bring your skills and expertise to an industry-leading organization. Whether at the corporate headquarters or in one of our global offices, Carrier has a number of rewarding opportunities to grow in your career and be a part of building a sustainable future.
Specialties
Fire Safety, Security, Building Automation, Heating, Air Conditioning, and Refrigeration Systems
Make finding a job faster and easier. Tell us what you're looking for and our Technology will get to work for you.
Companies Latest Career Openings Here
Join Linkedin Page Here You Will Get Latest UAE Jobs.
Daily You Will Get Live UAE Jobs in Whatsapp Group Join Here.