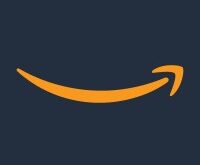 Website Amazon
Communications Specialist Jobs in Dubai
About the job
Description
Amazon is looking for an experienced communications professional to manage internal communications for its Operations business in MENA region. You will be responsible for developing and implementing both functional communication and engagement campaigns that tell compelling stories to the Amazon MENA Operations team which consists of Amazon Fulfilment and Amazon Transportation Services.
As an internal communications specialist, you will interface with the Amazon MENA Operations leadership to support our internal communications – online and offline – via channels that bring about reach and scale. You will work closely with several internal stakeholders to identify stories that make Amazon Operations a great place to work and an employer of choice. You will collaborate with teams to develop creative strategies across a variety of channels that showcase the impact of Amazon Fulfilment and Amazon Transportation Services across the ecosystem and in communities they operate.
Working in a dynamic environment, you will be responsible for measuring, maintaining and improving the quality of our outreach, in the process working with internal business teams as needed. You must have the ability to manage agencies that deliver high quality print, digital, and video production for all our internal communication initiative. The ideal candidate has a good copy-writing, proof-reading and editing skills. More importantly, this candidate must have the ability to work under tight deadlines. The role requires the person to manage and influence at a high level and at the same time is able to dive really deep in to processes and systems, needing to be completely hands-on when required. Candidates who think on their feet, delight in innovative yet effective solutions and is available to travel extensively should apply.
Some of the key result areas include, but not limited to:
Working with key stakeholders including but not limited to various site leads, HR and Operations managers to develop a communications plan for Amazon MENA Operations.
Responsible for execution of the internal communications plan for new programs, policies & changes and use the agency appropriately
Responsible for managing the communication channels and track the usage of channels through metrics
Identify emerging topics and develop proactive plans to communicate with stakeholders
Partner closely with HR across operation sites, enabling them to execute on the internal communications plan during issues and crisis
Partner closely with agencies to build translation of collateral created for the associates in the business.
Responsible for measuring the impact of the communication efforts
The ideal candidate actively seeks to understand Amazon's core business values and initiatives and translates those into everyday practices
Build stakeholder relationships across a range of businesses to establish a news agenda relevant to Amazon MENA Operations
Roll up sleeves and get work done, even at times when it is outside the scope.
Basic Qualifications

Bachelor's degree required, a post graduate degree or diploma in communications is preferred
Internal Communications experience
Excellent written and oral communication skills
Preferred Qualifications

Past experience of working in a manufacturing/ factory set up
Skilled in ensuring a collaborative management environment, succeeding through regular meetings and clear formal and informal communication with members of various teams.
Handled agencies and managed multiple stakeholders
Experience with e-commerce, retail or process operations would be an advantage
Collaborating with global teams
The candidate will need to do extensive travel across the Operations locations
Amazon is an equal opportunities employer. We believe passionately that employing a diverse workforce is central to our success. We make recruiting decisions based on your experience and skills. We value your passion to discover, invent, simplify and build. Protecting your privacy and the security of your data is a longstanding top priority for Amazon. Please consult our Privacy Notice to know more about how we collect, use and transfer the personal data of our candidates.