Full Time
1000 - 10000 USD / Year
Salary: 1000 - 10000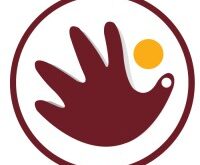 Website Credence High School
About Credence High School
Credence High School is a leading educational institution that strives to provide students with a well-rounded and comprehensive education. With a focus on academic excellence and personal development, Credence prepares students for success in college and beyond. The school offers a range of courses and programs that challenge students to think critically and creatively, as well as a supportive environment that fosters student growth and engagement. So, if you're looking for a school that will help you reach your full potential, consider Credence High School!
Current Job Vacancies
TGT (to teach grade 6 &10)
1) English
2) Science
3) Hindi
4) Head Of Science – Apply Now
PGT (to teach grade 11 & 12)
5) Chemistry Teacher
6) Physics Teacher
7) Mathematics Teacher
8) English Teacher
TGT (to teach grade 6 &10)
9) Mathematics Teacher
10) PGT Psychology Teacher – Apply Now
Email :  careers@credencehighschool.com
Career Opportunities
Credence High School not only provides students with a top-notch education, but it also opens doors to exciting career opportunities. The school's curriculum and programs are designed to prepare students for success in a wide range of fields, from science and technology to business and the arts. With a strong emphasis on real-world experiences and hands-on learning, Credence graduates are well-equipped to pursue a wide variety of careers. So, whether you're interested in starting your own business, working in a high-tech industry, or making a difference in your community, Credence High School can help you get there.