Full Time
1500 - 20000 USD / Year
Salary: 1500 - 20000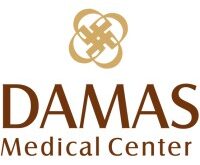 About Damas Medical Center
Delivering the safest medical care with advanced technology through highly qualified and trained staff.
Hospital & Health Care
Sharjah, Corniche st,Corniche Plaza1
Current Damas Medical Center Careers Openings
About Damas Medical Center
We provide the most excellent, safest medical care with the most advanced highly qualified techniques in the fields of dental treatment and oral surgery, cosmetic dental treatment, dermatology laser and all the other beauty and cosmetic branches including facial and body treatment, hair removal, facelift, Botox and filler and many more and gynecology treatments including vaginal tightening, whitening, Filler, Plasma and many more…
We are very firm in providing a germ-free highly sterilized environment in our complex and for that, we have our highly advanced ISO approved sterilization and infection control devices.
Our Targets
We want to provide the best medical care provided and the clam and relaxing, clean atmosphere according to international standards.
We save no effort providing the latest medical instruments and machines as well as the latest administrative system for file keeping and appointment organization.
What Our Patients Say
"One of the best dental and skin clinics in the country, doctors respected & treated very sophisticated, I advise everyone to deal and experience" – Afaf Kamal
"Friendly nurses & high-quality machines. This is my first beard session it was really amazing. The reception team is really friendly. I advise everyone to deal & experience" – Haitham Eid
Ready to Talk?
If you got any questions, please do not hesitate to send us a message. We reply within 24 hours!
Specialties:
Body Sculpting & Treatments | Cosmetic injection Treatment| Dental Treatments | Gyneacology Treatments | Laser Treatments | Skin Care
Website
https://www.instagram.com/damasmedicalcenter/
Company size
51-200 employees
Headquarters
Sharjah, Corniche st,Corniche Plaza1
Founded
2007