Full Time
1000 - 10000 USD / Year
Salary: 1000 - 10000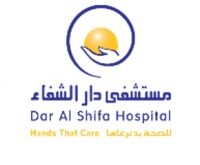 About Dar Al Shifa Hospital
Dar Al Shifa Hospital in the UAE is a leading healthcare facility offering exceptional medical services to the local community. With its state-of-the-art equipment, expert medical professionals, and patient-centered approach, Dar Al Shifa Hospital has become a top choice for families seeking top-notch medical care. The hospital offers a range of specialties including pediatrics, gynecology, and dermatology, as well as a highly trained team of emergency care specialists. If you're looking for quality medical treatment in the UAE, Dar Al Shifa Hospital is the perfect choice.
Current Job Openings
Kuwait is Hiring for Physicians (Specialist / Senior Specialist / Consultant) to join team in the following fields
1) Dermatology
2) Hematology
3) Infectious Disease
4) Interventional Radiology subspecialized in Musculoskeletal
5) Cardiology subspecialized in Heart Failure
6) Pediatric subspecialized in Child Development
Qualifications and Competencies are as follows:
-PhD / Royal College / Fellowship / Membership / Board from European, American, Canadian and/or Arab
-More than 3 to 9 years working experience post PhD, Fellowship or Board Certified
-Digital literate
-Good communication skills
-Good leadership skills
-Knowledge of Required Organizational practices
-Command over professional code of ethics, medical bylaws
-Culturally competent
-Willing and ready to relocate to Kuwait as soon as possible
Attractive salary package and benefit
Email with your educational and working experience certificates to hrrecruitment@daralshifa.com by mentioning the position
7) Plastic surgery Registrar
8) Anesthesia Registrar
9) Cardiology Registrar
10) Laboratory Consultant
11) Radiology Consultant
12) Head Nurse
13) Staff Nurse
14) Cath Lab Technician
15) EEG Technician
16) Microbiology Technologist
17) Speech Language Pathologist
18) Kitchen Assistant Chef
19) Kitchen Dietician
20) Medical Claims Officer
21) Requirement Manger
22) Medical Secretary
23) Internal Medicine Registrar
24) General Surgery Registrar
25) Emergency Registrar
26) Pediatric Registrar
27) Neurosurgery Registrar
28) Neurology Registrar
Qualifications
Bachelor's Degree since 3 years
Master's / Diploma / Part of fellowship / Board certified or Equal
European nationals / Lebanese and Jordanians are preferred
Digital literate
Good communication skills
Good leadership skills
Knowledge of Required Organizational practices
Command over professional code of ethics, medical bylaws
Culturally competent
Willing and ready to relocate to Kuwait as soon as possible
Email : hrrecruitment@daralshifa.com
Along with your Professional and experience certificates by mentioning the position
Career Opportunities
Dar Al Shifa Hospital is a premier healthcare provider, offering a variety of career opportunities in the medical field. From nursing and support staff to doctors and specialists, the hospital provides a supportive and dynamic work environment. With its commitment to providing high-quality patient care, Dar Al Shifa is a great place to build a career and grow professionally. The hospital offers competitive salaries, comprehensive benefits packages, and opportunities for advancement. If you're passionate about healthcare and want to make a positive impact in people's lives, consider a career at Dar Al Shifa Hospital. Check out available job openings today and take the first step towards a fulfilling and rewarding career in the medical field!