Full Time
1500 - 20000 USD / Year
Salary: 1500 - 20000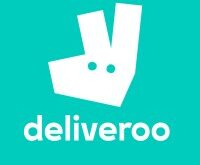 About Latest Deliveroo
Building the definitive food company.
Deliveroo is on a mission to transform the way the world thinks about food delivery. It's not a chicken chow mein and a night on the sofa anymore, it's your favourite local restaurant, it's a dinner party, a date.
Current Deliveroo Careers Openings
3) Finance & Strategy Associate
4) Senior Operations Associate (Finance)
5) Sales Development Representative
7) Strategy Associate – Operations Finance
Career With Deliveroo
We're five years in, and along the way our team have taken hundreds of ideas from brainstorms to global roll-outs, like Deliveroo Editions – bespoke kitchens designed to host a locally-curated selection of restaurants. Editions are our solution to ensuring that our customers have access to the best of the food-scene, no matter where they live. diverse teams are the best teams. We want our team to be as diverse as our riders, restaurants and the consumers that we serve.