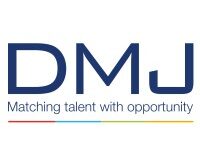 Website DMJ Recruitment
DMJ Recruitment Careers 2022
Leading Governance, Private Practice and In-House Recruitment Agency servicing the UK, US and Middle East.
About DMJ Recruitment
DMJ (www.dmjrecruitment.com) is an award-winning agency specialising in legal, company secretarial and governance recruitment. Founded in 2007, the team is now more than 30 people strong. Our vision is to become the most respected consultancy in the legal and company secretarial recruitment space through building long term relationships with clients and candidates. DMJ is made up of four teams: The COMPANY SECRETARIAL/GOVERNANCE team is the official recruitment partner for CGI: The Governance Institute. The PRIVATE PRACTICE team specialises in finding the ideal roles for candidates from NQ through to senior associate at US, Magic & Silver Circle, City, West End, national, regional and US firms. We also operate throughout the Middle East and US. The IN-HOUSE LEGAL team is building a reputation among FTSE listed companies, not for profit organisations and start-ups for the quality of candidates we source. Why register with DMJ? DMJ is different to other recruiters in five ways: PERMISSION BASED APPLICATIONS: DMJ will NEVER send a CV to an employer without getting clearance from the candidate for that role first. SPECIALISTS: DMJ are experts in legal and company secretarial recruitment. We don't do anything else. SIZE: The business is big enough to have an excellent knowledge of the market but small enough that the team works closely with one another. KPIs: Many recruitment consultancies set inflexible targets requiring consultants to send a number of CVs or secure a specific number of interviews each month. DMJ encourages our consultants to put candidates forward only if they are appropriate for the role. FEE EARNING FOUNDERS: DMJ's three founding partners still actively recruit for roles and place candidates, the same as all our consultants.
Here Latest DMJ Recruitment Jobs Openings
1) Team Executive – Apply For Job
2) Corporate Associate Solicitor – Apply For Job
3) Banking Solicitor – Apply For Job
Website
Company size
11-50 employees
Founded
2007