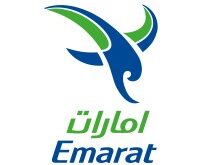 Website Emarat
Emarat Petroleum Careers 2022
The official page for Emirates General Petroleum Corporation
Oil and Gas
Dubai
About Emarat
Emarat is a Federal Government Corporation which was established in 1980 by the UAE government to market and distribute petroleum products but has expanded immensely to supply a wide range of allied products and services.
We are committed to Making Life Better for our customers by efficiently and conveniently delivering the highest quality across all our facilities, both locally and internationally.
We strive to be the best petroleum corporation in the Gulf region for customer service, employee commitment and return to shareholder. We do this by supporting the nation, one person at a time.
Here are Latest Emarat Careers Jobs Openings
1) Senior Manager HR Operations & Services – Apply For Job
More Details About Emarat
Emarat is a multi-channel power and energy company with a much-loved network of service stations and fuel depots across Dubai and the Northern Emirates. We meet the day-to-day petrol and LPG needs of millions of people while also helping to keep the engines of Industry running with fleet solutions, aviation fuel and commercial fuel services.
The Emarat brand has earned its reputation for providing great value and high-quality products and services – which is why you can expect the expected, every time.
Our network spans right across the north of the UAE, from Dubai to Ajman, and from Fujairah to Sharjah, plus many other locations in between. Service and quality are incredibly important to us, which is why we are proud to provide our customers with high-quality fuel, lubricants, state-of-the-art car washing facilities, best-in-class terminalling, bulk fuel logistics and great franchise opportunities for ambitious businesses.
Oh, and we also serve superb freshly-ground Arabicca coffee for anybody with a taste for the real thing.
All our colleagues – from the barista to the car mechanic – are fully trained in how to deliver great customer service. We operate ethically and to the highest international and national HSE standards, making sure that employees, customers and business partners are happy and safe at Emarat.
Health, Safety & Environment
Appropriate health, safety and environment management is central to Emarat operations across all departments, from staff at our corporate headquarters to our service station attendants. Taking care of the people we employ directly or as contractors is critical to our success in delivering exceptional standards of customer service. Providing a safe and healthy workplace with quality environmental management is of paramount importance to Emarat
Our corporation operates on policies, processes, procedures and technical systems that help us to identify HSE hazards and control risks to keep our employees, and anybody who might come into contact with our activities, safe and healthy.
Across the spectrum of our activities, the Emarat Maximo online Incident Management System provides a comprehensive incident reporting, investigation and management protocol, with KPI report generation, risk assessment models and the ability to manage and respond to potential hazards in real time, wherever they may occur within our activity spectrum.
Emarat operates in compliance with National Health, Safety and Environment Legislations, Regulations, and Codes of Practice in line with international best practices and standards, such as ISO 45001:2018 Health and Safety Management Systems and ISO 14001:2015 Environment Management Systems, across all our activities.
From the forecourt and Car Wash attendants, staff at the cashier's counter at Freshplus to our Board of Directors, the safety and well-being of everybody working within the Emarat ecosystem is always our highest priority.
HSE Objectives
Health : We promote and protect the health of our employees, contractors, and the community.
Safety : At Emarat, we minimise risks and hazards resulting from company activities for employees, contractors, and the community.
Emarat takes all necessary precautions to minimise company loss of assets by implementing Process Safety Management to control process hazards and prevent process-related incidents and injuries
Environment : We protect the environment and minimise the negative impact of company activities by reducing emissions, waste, and discharges.
Emarat gives priority to many environmental hazards and takes conscious measures to prevent the same.
Our core concerns are as follows:
Dealing with Oil Waste and Fuel Gases.
Oil leaks are our major concern as these arise directly from our corporation's field of industry. To prevent the same, we have the following measures in place:
– Emarat collects used oil from oil change centres in various Emarat service stations and transfers it to underground tanks, to prevent leakage
– We treat wastewater and dispose of waste oil, filters, and other materials through specialised, licensed companies
– Petroleum products used at the service stations are always disposed of safely
– Emarat applies vapor recovery systems from fuel transportation tanks while filling at loading stations and when being emptied at service stations
Waste Recycling Units
To prevent overload of dumping grounds, the corporation installed the following measures:
– Waste recycling units in 16 service stations in Dubai. Each of these state-of-the-art units recycles and treats 25 tonnes of waste annually
–  Machines to sort and recycle waste and generate material that can be reused as raw materials in other industries
– Whenever a consumer uses a unit, he/she is rewarded with coupons to participate in the corporation's promotional campaign.
Paper Recycling
In accordance with an MoU between the Emarat and Emirates Environment Group, EEG annually collects and recycles tonnes of paper from Emarat service stations in Dubai and the Northern Emirates.
This aims to help the corporation dispose of paper waste in a sound way, rather than burning or burying such papers and negatively affecting the environment.
Environmentally Friendly Bags
In a proactive step that aims to decrease the rate of pollution created by the use of plastic bags, Emarat uses only environmentally friendly plastic bags that naturally decompose over a short period of time.
Corporate Social Responsibility
Emarat provides livelihoods for thousands of staff and their families. Our network is making an ever-greater contribution to communities that benefit from an enriched value chain and shared economic growth.
It's our duty to have a meaningful?and?lasting impact on the lives we touch. We are governed by respect for UAE society, for our natural environment, and the people we serve. We operate in accordance with all national and?international environmental and HSE standards and reinvest in technologies and infrastructure to ensure we? operate in the cleanest and most responsible way possible.
Our fuel stations feature a number of energy-efficient systems and water conservation measures that help to reduce the impact on the environment. These include:
Lighting Control
– Automatic lighting controls for C-Stores that conserve energy during the day.
– Canopy lighting that's dimmed at night and switched off during the daytime.
– Occupancy sensors for the back of house rooms and toilets.
– LED lights fitted throughout.
Energy Efficiency
– Energy-efficient automatic air conditioning systems with ozone friendly systems (R-134A, 407C, R410A or equivalent) used for larger C-Stores.
– Energy-efficient air conditioning VRF units used for smaller C-Stores.
– Energy-efficient pumps with variable controls VFD.
– Electrical meters and sub-meters for individual facilities and functions.
Water Conservation
– Filtration system to ensure water does not contain legionella?bacteria.
– ?All toilets provided with a 'dual flush system'.
– All taps and showers equipped with aerators to reduce water consumption.
– Water sub-meters provided for individual facilities.
– Where available lube oil change, and oil interceptors are provided prior to discharge. The drainage holding tank collects flow when there is no municipality drainage network.
– 100% of car wash gray water is recycled and reclaimed for the manual wash system.
Thermodynamic Solar water heaters
This revolutionary system is able to overcome the constraints of traditional solar thermal techniques by capturing more energy from the sun as well as from wind, rain or air through natural convection.?This means it can also work at night with greater energy efficiency.
Solar System
Emarat?supports the UAE's drive for energy conservation and reducing the carbon footprint.?Emarat will install solar PV systems in its 40 existing filling stations and 25 new filling stations. The first project will be rolled out in December 2020.
Tank Gauging System
All Emarat stations are equipped with an Automatic Tank Gauging System (ATGS), an electronic device that monitors a tank's fuel level. This ensures the integrity of fuel products while preventing inventory loss and environmental damage in case of a leak. The ATGS ensures that enough product is available and automatically alerts staff in case of a leak or when it is time to reorder.
Vapor Recovery
Refilling a station's underground storage tanks and individual vehicles leads to the displacement of petrol vapor in a volume equal to the fuel being transferred. This escaping vapor contains benzene, xylene, toluene, and other volatile organic compounds (VOCs), which contribute to air pollution. New Emarat stations are designed with Vapor Recovery Systems to reduce vapor loss.
Individuals
Businesses
Commercial Products
Natural Gas : Emarat owns and operates the largest natural gas transmission system in the Northern Emirates, a pipeline network of over 350 Km distributed all over Northern Emirates established in 1981.
Natural gas from various sources is received into our network, metered, compressed and distributed to government power stations and major industrial users. We provide environmentally conscious natural gas for use in place of liquid fuels on interruptible or uninterruptible transmission bases. Learn More
Liquified Petroleum Gas : With Emarat LPG, you can expect your home and your business to run smoothly. Learn More
Fuel : Emarat's longstanding tradition of excellence means all of our fuel products are produced to the highest specifications and quality standards to meet our customers' needs. Learn More
Lubricants : For over 30 years, Emarat has manufactured and marketed quality lubricants on a global scale. Learn More
Aviation Fuel : Through our aviation brand, Emojet, we have proudly served the UAE's world-leading aviation industry since 1992. Learn More
Fleet Payment Solutions
Emarat fleet management and payment solutions
Quick, convenient and more secure than any other means of procuring fuel and services on the road. Managing your personal or corporate expenses has never been this simple!
Emarat Smart Cards and Connect vehicle tags can meet the diverse needs of all companies and drivers and are accepted at all Emarat and Emirates General Petroleum Corporation sites across the UAE.
The benefits of Emarat fleet management and payment solutions
Control; limit how much drivers spend as well as where and when they can spend
Security; Connect tags are attached to vehicles and are tamper proof – no one else can use them. The Emarat card system is fully automated with no manual data input and cards linked to drivers or vehicles
Administration; receive a single monthly invoice or statement for all of your on-road costs as well as fully downloadable monthly VAT statements
Management; receive a wide range of automated and downloadable management information reports
Electronic and seamless; cashless, contactless transactions at every touchpoint make payments faster and more convenient
Online control; Amend limits and parameters at the touch of a button through the secure Emarat customer portal
Next-generation technology
Emarat cards use online and contactless technology to bring you a range of impressive benefits
Everything is managed in a contactless way, with online security providing more safety than cash or bank cards
Spend less time on administration, with all motoring expenses itemized in one consolidated transactional statement
Keep track of spending via net/mobile
Manage your portfolio – cards can be ordered, cancelled and amended using our secure online portal
Commercial Rentals
Leasing & Rental : Every new Emarat Service Station is kitted out with best-in-class facilities and services, providing easy access parking and 24/7 operations at highly visible locations with impressive footfall of up to 8,000 cars every day. As a business, our strategy is to grow quickly – and we want you to come with us.
Terminalling : Our terminal operations in Dubai and the Northern Emirates handle the ?import, export, storage and distribution of refined petroleum products.
Engineering
The Emarat engineering department has established policies and procedures in line with international best practice, which are enforced across the Emarat value chain and include any activities carried out by third-party partners.
All new generation Emarat filling stations are designed to meet local and international health, safety and environmental guidelines, which include municipality standards, planning regulations, the UAE Fire & Safety Code 2018, SIRA / Police guidelines for CCTV Systems?, TRA guidelines for telecommunications, ASHRE Standards, DEWA/SEWA/FEWA guidelines, EN Standards, UL Standards, ASTM, NFPA, API, IP? and ISO for contractors and consultants. Learn More
Retail Fuel
We believe in making lives better by providing high-quality products and unbeatable service. As one of the largest suppliers of petroleum products in the UAE, we serve around 100 million retail and commercial customers
every year.
Strategically located in more than 80 locations all over Dubai and the Northern Emirates, we operate state-of-the-art service stations, offering services such as Car Wash, Shamil vehicle testing and Convenience Stores, with fuel being our core line of business.
Our staff go through regular training in health, safety and environmental issues to ensure a safe work environment and maintain a focus on sustainability.
Emarat Careers
Emarat Culture
Our working culture is centered around learning and development.
We are an innovation-led business that incentivises, rewards, and celebrates ideas. Emarat encourages its employees to explore opportunities for career development and training within the company, so that we can all grow together.
Culturally we are warm, friendly and love to share experiences and celebrate success. We provide a flexible working environment, allowing for people to manage their days around school drop-off times, if needed. At Emarat we work hard, take personal responsibility, and encourage each other to excel, ensuring that our working lives are happy and enjoyable.
Emarat always aim to recruit talented employees to achieve its visions and goals. To be part of Emarat family, we encourage you to apply for the vacant positions .
Emiratisation
Our goal is to create an innovative environment that attracts the best and brightest Emirati talent.
We are actively engaged in reaching out across the country through career fairs and graduate schemes to raise awareness in the community about opportunities for ambitious UAE nationals to join us.
Emirati graduates can benefit from our special Emirati internship training programme, where they will have an opportunity to work with talented people across different departments and discover the potential for exciting career opportunities at Emarat.
If you are a UAE national and would like to join for a bright future, kindly browse our job listing and Apply to join "Emarat" team.
Website
Industry
Oil and Gas
Company size
1,001-5,000 employees
Founded
1980
# Livegulfjobs # Liveuaejobs # Gulfjobs # Jobs in UAE # Jobs In Dubai # Vacancies # jobs in Abu Dhabi # Careers # Jobs Vacancies
# LinkedIn Jobs # Dubai Job Vacancy # Emirates