Full Time
1500 - 20000 USD / Year
Salary: 1500 - 20000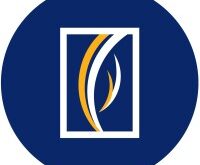 About Emirates NBD
Banking
Dubai, United Arab Emirates
Emirates NBD is a market leader across core business lines and its footprint extends across the globe. With over 100 branches and over 575 ATM/Cash Deposit machines just within the UAE, it makes Emirates NBD a major player in the UAE Corporate Banking arena. Due to it being the Best Retail Bank in the UAE, Emirates NBD provides you with many opportunities to excel. This successful journey would not be possible without our people and values.
Current Emirates NBD Careers Openings
1) Assistant Manager Finance Business Performance
3) Manager Finance Business Performance
7) Senior Technology Engineer – Paas
9) Global/Senior Product Owner – ATM/CDM/ITM
11) FX Specialist
12) Technology Engineer – Leverage Tools – Contract
13) Practice Lead – Digital Transformation (Digital Wealth Management and Corporate lending Digitization) 
15) Senior Platform Owner KYC CDD
16) EIF
17) Portfolio lead Digital Products
18) Sales Support & Customer Service Officer, Commercial Cards
19) Sr. Service Reliability Engineer (Cloud)
20) Senior Technology Engineer (AACOE- DevOps)
22) Business Development Officer
23) DIFC
24) Assistant Manager, Marketing
25) Manager – Institutional Sales
26) Product Engineer – (UAE National only)
28) Graduate Trainee – Retail Distribution
31) Customer Service Representative
33) Service Designer
34) Assistant Manager, SME Acquisition
35) Assistant Manager, Business Support
36) Project Manager
37) Project Manager (Assistant to Group CIO)
38) Senior Solutions Architect
39) QA and Performance researcher
40) Sr. Service Reliability Engineer (Network/Network Security)
41) IT Portfolio lead- Corporate & Institutional Banking
42) Vice President – Digital Risk – Retail Banking and Wealth Management Governance
43) Assistant Manager – Policy and International Governance
44) Account Manager
45) Senior Relationship Manager, Payroll
46) Product Owner – ATM/CDM/ITM
Career Opportunities
Emirates NBD, one of the leading banking groups in the Middle East, offers a wealth of career opportunities for individuals looking to advance their careers in the finance and banking industry. With a commitment to innovation, excellence, and growth, Emirates NBD creates a dynamic and supportive work environment for its employees, helping them to achieve their professional goals and make a meaningful impact in the industry. Join Emirates NBD and be a part of a world-class team driving the future of banking in the Middle East.
How to Apply
Candidates can apply for career opportunities at Emirates NBD by visiting the company's career website and searching for current job openings that match their skills and experience. They can then submit an online application, including their resume and cover letter. The hiring process may include several rounds of interviews, both over the phone and in person, as well as assessments and background checks. It is important for candidates to prepare for each stage of the process, research the company and its culture, and showcase their skills, experience, and why they would be a good fit for Emirates NBD. In some cases, it may also be possible to apply through professional networking sites or by contacting Emirates NBD's human resources department directly.