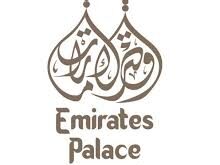 Website Emirates Palace
Emirates Palace Hotels Careers 2021
Hospitality
About Emirates Palace
Emirates Palace is a 5 star luxury hotel in Abu Dhabi, UAE. The hotel is located on the West Corniche Road in Abu Dhabi and is currently managed by the Mandarin Oriental Company as of January 2020. Previously the hotel was operated by Kempsinki Hotels Group. The Mandarin Oriental group has decided to completely renovate the hotel over a course of two years so that the hotel can be recognized as being part of the group.
Here Latest Emirates Palace Jobs Openings (54 Nos)
Emirates Palace Careers
Careers at Emirates Palace through Mandarin Oriental Careers are available in diverse fields. You can choose from a range of careers by either opting for full time or part time, casual and on call work or graduate programs and internship as per your convenience. Careers at Emirates Palace are available for Accounts and Finance division, Administration and General, Engineering, Food & Beverage, Housekeeping, Human Resources, IT and Telecommunication, Kitchen, Operations, Public Relations, Rooms Division, Sales and Marketing and the Spa Division.