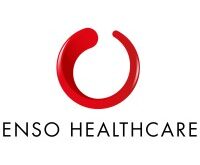 Enso Healthcare Dubai Careers 2022
Enlightened Life
Health, Wellness & Fitness
About Enso Healthcare
Enso Healthcare aims to introduce quality healthcare services and products to global markets.
Here Latest Enso Healthcare Jobs Openings
1) Receptionist – Apply For Job
The Group At Large
Enso Group was established in 2005, out of Mumbai, India. The group has interests in real estate, healthcare, mining and energy. The group has successfully launched many projects under its umbrella, in sectors other than its initial forte of energy, such as in security, infrastructure and other technological installation projects as well as renewable energy projects.
Our Business
Enso Healthcare and RDIF have joined hands for procuring Sputnik V & Sputnik Light vaccines from India and other parts of the world. Russian Direct Investment Fund (RDIF) is Russia's sovereign wealth fund established in 2011 to make equity co-investments, primarily in Russia, alongside reputable international financial and strategic investors. RDIF has played a key role in fighting COVID-19 in Russia. The Fund has selected and funded the most promising testing system (COVID-19 SmartAmp), drug (Avifavir) and vaccine (Sputnik V) for COVID-19. RDIF acts as a catalyst for direct investment in the Russian economy.
Enso Healthcare is an Enso Group company. The company deals in Sputnik V and Sputnik Light vaccines which are double shot vaccines taken as a preventive solution to COVID-19. The vaccine is known to have 91.4% efficacy.
Website
Industry
Health, Wellness & Fitness
Company size
11-50 employees
Type
Privately Held