Full Time
200 - 20000 USD / Year
Salary: 200 - 20000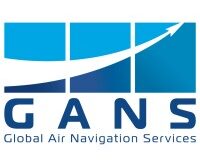 Website Global Air Navigation Services
Global Air Navigation Services Careers
To be the Air Navigation Service Provider of choice.
Airlines/Aviation
GANS is a leading provider of Air Navigation Services, with services provided to 16 airports in the UAE, including Abu Dhabi International Airport. GANS handles over 530,000 air traffic movements annually.
Latest Global Air Jobs Vacancies (47Nos)
1) General Manager
2) Regulatory Advisor
3) Project Planner
4) Manager ATS – Approach/ACC
5) Deputy Manager ATS – Approach/ACC
6) Manager ATS – Tower
7) Deputy Manager ATS – Tower
8) ATS Training Specialist
9) Air Traffic Control Officer – Tower
10) Technical Support Officer (ATM Systems)
11) Air Traffic Control Officer – ACC
12) Air Traffic Control Officer – Approach
13) Air Traffic Control Assistant
14) Air Traffic Control Assistant (Tower)
15) ATC Supervisor – Tower
16) ATC Supervisor – Approach / ACC
17) Engineering Manager
18) Deputy Engineering Manager
19) ATM Engineering Specialist
20) ATSEP Engineer
21) ATSEP Instructor
22) Adaptation Officer
23) Technician (Electronics)
24) AGL Technical Supervisor
25) AGL Technician
26) AIS Officer
27) Briefing Assistant
28) Safety and Quality Manager
29) ANS Safety Officer
30) Logistic Support Officer
31) Admin Support Officer
32) Project Leader
33) ATC Supervisor
34) ATC Examiner- ACC
35) ATC Examiner- APP
36) ATC Examiner- Tower
37) MET Instructor
38) Chief Instructor
39) ATC Instructor Tower
40) ATC Instructor Approach
41) ATC Instructor Area
42) ATC Theory Instructor
43) Pseudo Pilot
44) Course Developer
45) English Instructor
46) AIS/AIM Instructor
47) IT Support Officer
Being a leading Air Navigation Service Provider, GANS has vacancies across several locations.
About GANS
GANS provides end to end Air Navigation Services which encompass:
• Air Traffic Services;
• Aeronautical Information Services;
• Engineering and Maintenance;
• Safety, Quality and Risk Management;
• Consultancy and Project Management;
• ANS Training.
Our ICAO certified training center located in Al Ain, offers an innovative training environment which embraces modern training techniques and equips trainees with skills such as communication, collaboration, critical thinking and problem-solving needed for the 21st century. We are very active in the ATC training market and have several local and international customers.
Finally, our vision is 'to be the air navigation service provider of choice' and our mission is 'to provide safe, efficient and cost-effective air navigation and consultancy services' to our customers.
At GANS our teams have vast knowledge and experience in Air Traffic Management which we have used to stay true to our goal of providing the best possible service to our customers.
About GANS Careers
GANS are pleased to announce career opportunities for positions such as Air Traffic Controllers, Engineers, Technicians, Safety Specialists, Project Management and other Air Traffic Management support positions.
Hiring candidates for an upcoming project, so are inviting suitably qualified candidates to apply. With a tax-free package which includes relocation benefits this could be your golden opportunity. We would be delighted to receive your application for these positions based on your experience and qualifications.
Website
Industry
Airlines/Aviation
Company size
501-1,000 employees
Headquarters
Abu Dhabi, United Arab Emirates
Type
Privately Held
Specialties
Aeronautical Information Services, Flight Calibration/Inspection, Air Traffic Control, Air Navigation Services, Safety Management, Quality Management, Engineering Services, ATM Consultancy, Air Traffic Management Training, Health and Safety, Airspace and Flight Procedure Design, and Risk Management
LiveuaeJobs.com is the leading job site for professionals in the United Arab Emirates.
Make finding a job faster and easier. Tell us what you're looking for and our Technology will get to work for you.
Join LiveuaeJobs.com Linkedin Page Here You Will Get Latest UAE Jobs.
Daily You Will Get Live UAE Jobs in Whatsapp Group Join Here.
Daily Live UAE Jobs In Telegram Group Join Here.