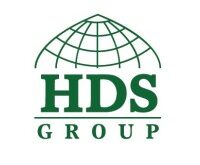 HDS Group Careers 2022
Where Passion Meets Perfection.
About HDS Group
Real Estate Development has been the back bone of HDS Group and we have successfully completed and sold towers in communities such as Jumeirah Lakes Towers, Business Bay and Central Business District of International City in Dubai. With successful development and sale of all the launched towers and our flagship project under construction in Burj Khalifa Area, we are one of the very few developers in UAE who with the grace of God not only survived the economic downturn of 2008 but continued developing after.
HDS Group of Companies (www.hdsgroup.org) has been diversifying over the years and currently we are actively involved in the following ventures :
• Exotic Car Rental (www.hdsrentacar.com)
• Luxury Serviced Offices (www.hdsservicedoffices.com)
• Food & Beverages (Take a' Break! & the Fresh Juice Bar UAE brands) (www.freshjuicebaruae.com)
• Owners' Association Management Services
• Hospitality (HDS Mini Golf – One of its kind 18-hole Tee & Putt Course in JLT)
• Valet Services
• Cleaning & Concierge Services
No matter what industry HDS takes on – the underlying drive for all our ventures is: "Where passion meets perfection".
Here Latest HDS Group Jobs Openings
1) Accountant – Apply For Job
2) MEP Technician – Apply For Job
3) MEP Engineer – Apply For Job
Our Inspiration
United Arab Emirates is one of the most progressive countries in the world, thanks to the vision of its inspirational leaders, His Highness Sheikh Khalifa Bin Zayed Al Nahyan (President of United Arab Emirates) and His Highness Sheikh Mohammed Bin Rashid Al Maktoum (Vice President & Prime Minister of United Arab Emirates). It is this inspiration that has today made this nation the ultimate destination to live and work. We dedicate our success and endeavors to the immense foresight of His Highness Sheikh Khalifa Bin Zayed Al Nahyan and His Highness Sheikh Mohammed Bin Rashid Al Maktoum to whom we are ever grateful.
Why Dubai Can Never Go Wrong
Dubai has a reputation for being a visionary city; a first-mover that shapes its own destiny. The spirit of possible and wise foresight of its leaders have been hallmarks of Dubai's economic progress over the past decades. What once was a tranquil town has rapidly grown into a premier leisure and business tourism destination, becoming the record- breaking and innovative city it is today – the crossroads of opportunity.
HDS Serviced Offices
Our luxuriously fitted out serviced offices are located on the 33rd floor of HDS Business Centre. We are a one-stop-shop for a perfect office solution. All one needs to bring along is a laptop to start working!
Beyond offering a breathtaking view of the sea, the spectacular Sheikh Zayed Road, Emirates Living and the lakes, uncompromising thought has gone into the design and service of these business spaces.
Real Estate & Strata Management
HDS Owners Association Management Company is a licensed Strata Management Company and has been managing our Towers in JLT since 2008. Over the years, we have showcased our efficient and cost effective management, which has led to our owners being charged one of the lowest service charges in Jumeirah Lakes Towers.
Website
Company size
51-200 employees
Founded
2005