Full Time
1500 - 20000 USD / Year
Salary: 1500 - 20000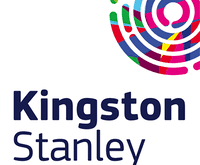 About Kingston Stanley
Kingston Stanley is the region's "Top Innovative Staffing Agency 2019" awarded from LinkedIN, across the entire Middle East. We aim to further develop the diversity representation and inclusion within the regions we cover. If you are looking to drive under represented groups in your business, please contact us. A well respected specialist marketing, digital, tech and support services recruitment agency.
Current Kingston Stanley Career Openings
1) Human Resources Manager  – Apply Here
2) QHSE Executive – Apply Here
3) Events Technical Manager – Apply Here
4) Marketing Specialist – Apply Here
5) Head of Sales – Apply Here
6) Product Manager – Apply Here
7) Project Manager – Apply Here
8) Release Manager – Apply Here
9) Technical Writer – Apply Here
10) UI/UX Designer – Apply Here
11) Digital Marketing Manager – Apply Here 
12) Data Engineering Team Lead – Apply Here 
13) Tax and Compliance Manager – Apply Here 
14) Technical Manager – Apply Here
Career With Kingston Stanley
Working exclusively with clients and candidates across the full spectrum of the marketing and digital sectors since early 2011. We will help you find, screen and select the ideal candidate for your integrated marketing and tech jobs, and we have the largest, most current and qualified network of suitable candidates, ready to join you. Whether you have a role that urgently needs to be filled, or a killer portfolio, you'll find what you're looking for here. Strong ethics, honesty, integrity and working with purpose are the four pillars of our business and this reflects our brand, our staff and the people we represent. OUR NETWORK. YOUR FUTURE.