Full Time
1500 - 20000 USD / Year
Salary: 1500 - 20000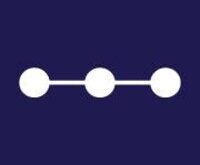 About Mark Williams Recruitment
Award-winning recruitment agency? Banking ? Financial Services ? Emiratisation ? Talent Accelerator ? CV Services
Mark Williams is a fully licensed recruitment firm currently focused on fulfilling clients' needs in; Emiratisation, Financial Services and Information Technology related position within the United Arab Emirates and the GCC.
Current Mark Williams Recruitment Careers Openings
1) Senior Vice President – Compensation & Benefits – Apply Here
2) Associate Director – Apply Here
3) Internal Communications Manager – Apply Here
4) Technology Training Lead – Apply Here
5) Senior Treasury Manager – Apply Here
6) Microsoft 365 Migration Program Manager – Apply Here
7) Lead Enterprise Architect – Apply Here
8) Senior Associate – Investment Management – Apply Here
9) Head of Research and Commercialization – Apply Here
Career Mark Williams Recruitment
Mark Williams Recruitment Jobs envisage having reached all working GCC Nationals to assist their job search either directly or through our educational channels. values identify what we believe in and define our behavior in achieving our company goals. We strive for best practice in everything we do We are driven by our clients – our 'best practice' mentality is driven by our clients' needs We work together – teamwork allows us to deliver an unrivaled service in terms of speed and depth of search.
OUR RECRUITMENT SPECIALISMS
Our field of expertise is senior-level GCC Nationals placements across myriad sectors. With over eleven years of local market experience, we have built a huge network of GCC National talent and partner with top-tier firms to assist in high-level, critical national appointments.
YOUR CAREER STARTS WITH US
With more than 10 years' experience and one of the largest networks in the region, we genuinely understand the intricacies of local national hiring and the cultural sensitivities surrounding the recruitment process.
Website
Company size
11-50 employees
Founded
2009