Full Time
1500 - 20000 USD / Year
Salary: 1500 - 20000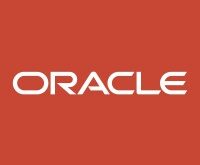 About Oracle
Information Technology & Services
Oracle is a global technology company that specializes in database software, cloud engineering, and enterprise software solutions. With offices all around the world, Oracle is an industry leader in cloud-based
technologies
, such as artificial intelligence and machine learning. The company offers a wide range of
career
opportunities, and in
Dubai
, Oracle has become a hub for professionals in the technology industry.
Current Oracle Careers Openings
1) Oracle Tech Cloud Sales – Apply Here
2) Transformation Assurance Value Director  – Apply Here
3) Transformation Assurance Delivery Director – Apply Here
4) Oracle CSS – Services Solutions Architect – Apply Here
5) Cloud Solution Engineer – Apply Here
6) Artificial Intelligence/Machine Learning Sales Representative – Apply Here
7) Senior Functional Consultant (CC&B/C2M/MDM) – Energy & Water – Apply Here
Why Choose Oracle Careers Dubai?
When it comes to a career at Oracle, there are several reasons why Dubai is a great place to start. Dubai is one of the most advanced and fastest-growing cities in the world. As the city continues to grow, so do the career opportunities in the technology industry. Additionally, Dubai is known for its tax-free salaries, which can be a major incentive for professionals looking to start a career in a new city.
At Oracle, you'll have access to a variety of career opportunities, including software development, cloud engineering, project management, and more. You'll also be working with some of the brightest minds in the technology industry, allowing you to grow your skills and knowledge.
Oracle Cloud Infrastructure
Oracle Cloud Infrastructure offers autonomous operations, integrated security, and truly elastic, serverless services in our global public cloud regions or within your data center.
Run crucial enterprise applications with high performance, scale, and availability while lowering your costs.
Specialties
enterprise, software, applications, database, middleware, fusion, business intelligence, Primavera, PeopleSoft, EPM, BEA, Hyperion, Retek, Utilities, On-Demand, server & storage systems, BPM, solutions for communications industry, ERP, CRM, CRM On Demand, JDE, and Siebel