Full Time
1500 - 20000 USD / Year
Salary: 1500 - 20000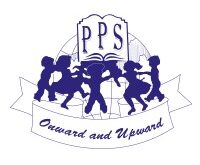 Current Pristine Private School Careers Openings
For the new academic year 2023-2024
1) KS1 Class Teacher
2) KS1 Teacher Assistant
3) KS1 Islamic B Teacher
4) KS1 Art Teacher

5) KS1 Science Coordinator
6) Primary Mathematics Teacher
7) Primary English Teacher
8) Primary Humanities Teacher
9) Primary Teacher Assistant
10) Secondary Science Teacher
11) Secondary English Teacher
12) Secondary Humanities Teacher
13) Secondary Mathematics Teacher
14) Secondary French Teacher

15) Secondary Biology Teacher
16) Secondary Chemistry Teacher
17) Secondary Physics Teacher
18) Secondary ICT Teacher
19) Secondary Art & Design Teacher (IGCSE)
20) Special Educator
21) Academic and Career Counsellor
23) Assistant Teacher
24) Nurse
25) KS3 Science Teacher
26) LSA
27) Nursery TA/Caregiver
28) KS1 Assistant Teacher
29) Librarian
30) Science Teacher (Physics)
31) Lab Technician
32) KS1 Music Teacher
33) Secondary Arabic A Teacher
34) KS1 Arabic A Teacher
37) Lab Assistant
38) Music Teacher
39) Learning Support Assistant
40) Secondary Math Teacher
41) Physics Lab Technician
Mandatory Requirements:
– A minimum of 2 years of teaching experience in a British Curriculum School, preferably in the UAE
– A bachelor's degree major in the subject/Education.
– A minimum 7.5 overall score in IELTS for non-native English speakers.
– Make sure your application meets the requirements of the role.
– Make sure that the subject line is the position you are applying for.
Every successful application is subject to KHDA, Ministry of Labour Approval, police clearance, and satisfactory reference checks.
Email : careers@pristineschool.com mentioning the position in the subject.