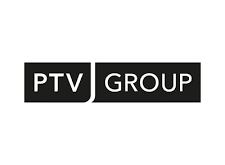 Website PTV Group IMEA
PTV Group IMEA Dubai Careers 2021
Traffic Modeling & Simulation, Logistics Optimization, and new Mobility Solutions. We are the Mind of Movement.
Information Technology & Services
About PTV Group IMEA
PTV MENA is the subsidiary of PTV Group in the Middle Eastern and North African regions. We support the sales, development, application, distribution, training and customer service of PTV Group's traffic and logistics software products. PTV Group plans and optimizes everything that moves people and goods worldwide – be it transport routes, distribution structures or private and public transport. The company offers software, data, content, consulting and research. Thanks to expert knowledge in traffic and transport planning, PTV occupies a unique position. Environmentally-compatible and cost-effective mobility requires finely-tuned coordination of flows of traffic and goods, so that people and products can reach their destinations safely and efficiently. The focus here is on road safety, climate protection and future-proof mobility concepts. PTV solutions in transport logistics, traffic planning and traffic management help to achieve this, even in real time. In the Logistics business field, PTV's portfolio ranges from software for scheduling transport routes and trips to distribution planning and fleet management, including truck navigation and parking. A special online service provides real-time transparency during the transport process and across the entire supply chain. In the Traffic business field, PTV offers software, data and scientific techniques for modelling and simulating traffic networks. This helps traffic and city planners in over 120 countries to organise optimal traffic flow. PTV's headquarters have been located in Karlsruhe – a centre of innovation and development – since the company was founded in 1979. Around 600 employees around the world are working on powerful solutions for public administration, government departments, trade and industry.
Here Latest PTV Group IMEA Careers Jobs Openings
1) Mobility Sales Management Intern – Apply For Intern
2) Junior Sales \ Civil Engineer – Apply For Job
Website
Industry
Information Technology & Services
Company size
11-50 employees
Type
Privately Held
Founded
1979
Specialties
PTV Vision Traffic Suite Software Distribution, Transportation Planning, Traffic Engineering, Training, Custom Software Development, Truck and Commercial Fleet Routing & Scheduling,, Developer Components, Urban Logistics, and Customer Service & Technical Support