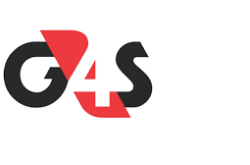 Website G4S
Sales Operations Analyst Jobs in Abu Dhabi
About the job
Job Introduction
We are currently looking for an experienced Sales Operations Analyst with proficiency in using Salesforce. Reporting to the Sales Director, the successful candidate will be responsible for providing day to day support to the Management and the members of the Sales Team in driving best practices in using the Salesforce system. He/she will closely monitor data integrity and flagging issues and cascading communications on enhancement across business units
Role Responsibility

Administration of salesforce.com, a CRM tool used to manage customer accounts and opportunities.
Update the business on day to day sales performance by tracking and analysing key metrics like pipeline growth and quota attainment.
Conducts pipeline review meetings by service category to ensure all records are updated.
Incharge of conducting training on Salesforce for new users and refresher sessions for the existing user to ensure all users understand the process and are knowledgeable on how to manage their accounts and opportunities on the system.
Collect, consolidate and generate weekly and monthly sales forecasts.
Implement and develop dashboards in Salesforce.com that will visually track and display key performance indicators to monitor performances and sales pipeline status.
Support the Sales Director in the preparation of sales target, sales commission management and other related sales activities.
Adherence to G4S Quality, Health and Safety Standards, policies and procedures.
Perform other relevant duties as requested by the Sales Director.
The Ideal Candidate

Diploma / Degree in any field from a reputable university
Minimum of 5 years relevant experience in Sales Operations data gathering, analysis and reporting from large multinational organizations.
Proficiency in Salesforce is a must.
Good understanding of SPI sales processes
Proficient in MS Office package and Google Apps for Work packages
Excellent English communication skills, verbal and written
Strong quantitative and qualitative abilities.
Excellent interpersonal skills and strong personality