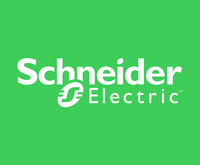 Website Schneider
Schneider Electric UAE Careers
Leading the Digital Transformation of Energy Management and Automation.
Electrical & Electronic Manufacturing.
About Schneider
Schneider Electric's purpose is to empower all to make the most of our energy and resources, bridging progress and sustainability for all. We call this Life Is On.
Our mission is to be your digital partner for Sustainability and Efficiency.
We drive digital transformation by integrating world-leading process and energy technologies, end-point to cloud connecting products, controls, software and services, across the entire lifecycle, enabling integrated company management, for homes, buildings, data centers, infrastructure and industries.
Here Latest Schneider Electric's  Jobs Openings
1) Services Sales Account Manager – Apply For Job
2) Customs Clearance – Manager – Apply For Job
3) Real Estate Segment Sales Manager – Apply For Job
4) Electrical CAD presales software Manager – Apply For Job
5) Project Engineer – Apply For Job
6) Regional Solution Architect – Apply For Job
7) Electrical CAD Support – Apply For Job
8) UAE Oil & Gas Services Sales Manager – Apply For Job
9) Proposal Specialist – Apply For Job
10) Electrical CAD Support and Training Manager – Apply For Job
11) BMS Regional Senior System Architect – Apply For Job
We are hiring bold Field Service Engineers who look for a meaningful purpose while working on innovative solutions.
The key responsibilities include: 1) Provide after-sales support to the Schneider Electric product install base 2) Provide added value to the Schneider Electric product and solutions offer 3) Ensure that all service work is delivered efficiently, effectively and safely If you are interested, search by 'Field Service Engineer' or 'Field Service Representative' in http://www.schneider-electric.jobs.
#SEGreatPeople | Joseph Brown: Success and Meaningful Purpose at Work
"I never knew an electrical engineer could have the opportunities that have opened up for me through Schneider Electric. I've explored new paths and different routes that I never dreamed were possible." – Joseph Brown, International Business Development Manager
Graduate and Apprenticeship Programs
What can your future look like at Schneider Electric? In our programs you will be fast-tracked into high performing teams to have an exciting, attractive and diverse career. Meet our talent and hear about their experience!
# Livegulfjobs # Liveuaejobs # Gulfjobs # Jobs in UAE # Jobs In Dubai # Vacancies # jobs in Abu Dhabi # Careers # Jobs Vacancies
# LinkedIn Jobs # Dubai Job Vacancy # Emirates