Full Time
1500 - 20000 USD / Year
Salary: 1500 - 20000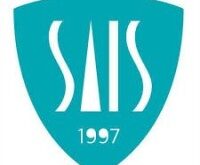 Website Sharjah American International School
Current Sharjah American International School Careers Openings
1) Math Teacher- High School
2) Physics Teacher- High School
3) Math Teacher- Middle School
4) SEN Teacher-Elementary

5) SEN Teacher- High School
6) Music Teacher -Elementary
7) KG Teacher/Coordinator
Candidate who:
-Has a minimum of two years of experience.
-Has evidence of 'Outstanding' teaching practice, or the ability to become outstanding.
-Has the passion to inspire a love of learning in students.
-Has the ability to use classroom technology to enrich the learning experience of your students.
-Is an excellent team player, willing to contribute significantly to their department.
-Is willing to make a contribution to the extracurricular life of the school.
Requirements:
2 recommendation letters
Degree certificate and Transcript, High School diploma and transcript (grades 9, 10,11 and 12) attested by Ministry of Education from the country of issue, Foreign Affairs Ministry, UAE Embassy
Police Clearance
IELTS
Teaching License

Email : jhoanna.hernandez@saisuaq.com
Sharjah American International School Careers Growth & Benefits
Sharjah American International School is a highly respected educational institution in the UAE, providing a range of career opportunities for educators and administrative professionals. Employees at Sharjah American International School can expect to benefit from a supportive work environment, ongoing professional development opportunities, and competitive compensation packages.
At Sharjah American International School, employees have the chance to work in a dynamic and diverse environment, with opportunities for growth and advancement within the organization. Whether you're a teacher seeking to further your career or an administrator looking for new challenges, Sharjah American International School offers a lot of opportunities.
In conclusion, if you're looking for a rewarding career in education with opportunities for growth and development, Sharjah American International School is definitely worth considering. With a strong commitment to providing quality education and a supportive workplace culture, Sharjah American International School is a great place to work and build a career.
Sharjah American International School HR Email Address
hrrecruitment@saisdubai.com