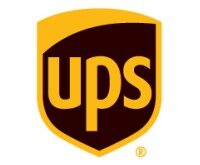 Website UPS
UPS UAE Careers 2022
Logistics & Supply Chain
About UPS
United Parcel Service (NYSE: UPS) is a global leader in logistics, offering a broad range of solutions including the transportation of packages and freight, the facilitation of international trade, and the deployment of advanced technology to manage the world of business more efficiently.
Headquartered in Atlanta, UPS serves more than 220 countries and territories worldwide. The company can be found on the web at UPS.com and at stories.ups.com.
Here Latest UPS Jobs Openings
1) DISTRIBUTION OPERATION ASSISTANT – Apply For Job
2) Package Handler – Apply For Job
UPS Careers in Middle East, & Africa
Every day, we choreograph the infinite movements of goods, funds, and information in more than 200 countries and territories. From global giants to local mom and pop businesses, we improve distribution networks and manage supply chains to help our customers to do what they do best. That's how we make the world work better. And that's how we build better careers and reward people like you for doing what they love to do most. Join us!
# Livegulfjobs # Liveuaejobs # Gulfjobs # Jobs in UAE # Jobs In Dubai # Vacancies # jobs in Abu Dhabi # Careers # Jobs Vacancies
# LinkedIn Jobs # Dubai Job Vacancy # Emirates