Full Time
1500 - 20000 USD / Year
Salary: 1500 - 20000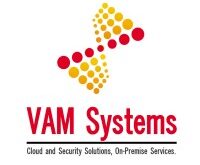 About VAM Systems
Information Technology & Services
Dubai, UAE
VAM Systems is a Business Consulting, Technology Solutions and Professional Services organization working with major organizations in USA, UAE, Bahrain, India, Singapore and Australia. Delivers leading edge information and communication technology based business solutions to enable our clients to continuously stay ahead and achieve sustainable profit and consistent growth by leveraging new channels of customer engagement and service delivery as well as better and efficient employment of resources and processes with measurable parameters for performance.
Current VAM Systems Careers Openings
1) Flutter Developer – Apply Here
2) API and Kafka Engineer – Apply Here
3) Oracle ERP Consultant – Insurance – Apply Here
4) Dot Net Developer – Apply Here
5) Oracle EBS Technical Consultant – Apply Here
Career With VAM Systems
At VAM Systems we believe in offering much more than just a job; we strive to give you a full-fledged career. We provide you with superior training and the opportunity to work in different industry and service practices on the latest technology platforms.
Website
Company size
51-200 employees
Headquarters
Dubai, UAE