Full Time
1500 - 20000 USD / Year
Salary: 1500 - 20000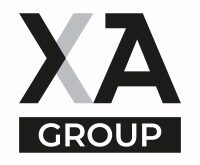 About XA Group
With innovation at the core of a 360 digital, hardware and manpower offering, XA Group is a global developer of automotive, non mechanical repair system. Headquartered in the UAE and operating across the Middle East, South Asia, Europe and Australia, XA Group revolutionizes the international aftersales auto industry, not only by introducing pioneering technologies and bespoke customer service, but also creating new revenue streams for the repair market.
Current XA Group Careers Openings
3) Senior Data Scientist – Natural Language Processing 
5) Software Developer Engineer in Test (SDET)
6) Embedded System IoT Engineer
8) Automotive Paint Technician
XA Group Services
Discover  Services
Digital
Hardware
Manpower
Programs & Services
XA Group Careers
XA Group is on a journey of growth and we want you to join this exciting journey with us. We are always looking for talent from all over the world to join our team. We have fantastic state of the art facilities, hard working but friendly environment with ongoing training and opportunities for development.
We are passionately committed to leading and shaping the future of the global Automotive repair Industry, when you join XA, you join a team with a thirst for Innovation