Full Time
1500 - 20000 USD / Year
Salary: 1500 - 20000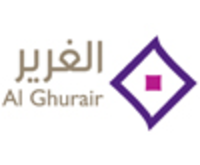 About Al Ghurair Group
A 60+ year legacy of pioneering innovative businesses with a purpose to enhance life
Al Ghurair Investment is one of the largest diversified family business groups in the Middle East, with operations in seven distinct industry sectors: foods, resources, properties, construction, energy, transportation and ventures. Established in 1960 as a trading business, Al Ghurair was one of the first pillars of industry and commerce in the emerging United Arab Emirates.
Current Al Ghurair Careers Openings
1) Graduate Trainee – Apply Here
2) Videographer – Apply Here
3) Housekeeping Team Leader – Apply Here
Career With Opportunities
At Al Ghurair, we have been innovating for more than 60 years. But it's not just our spirit of enterprise and determination that has made us one of the most respected business groups in the UAE – and beyond. It's also our people; without whom we simply could not have progressed along our transformational journey with such success,
When you look at us, you see an opportunity for a fulfilling career. But, when we look at you, we see the future of Al Ghurair.
For career enquiries or to submit your CV for consideration, please contact careers@al-ghurair.com; you can also keep an eye on our LinkedIn channel for details of new vacancies.
Work At Al Ghurair
Over the last six decades, we have built a culture that is centred around strong family values, progressive and innovative thinking, and a vision for sustainable excellence.
Al Ghurair HR Email Address
recruitment.construction@al-ghurair.com
murtaza@algiex.ae
melwyn@algiex.ae
nazmi@algiex.ae
careers@algiex.ae
Careers@al-ghurair.com
hr@alghurairexchange.com
Careers.agc@al-ghurair.com