Full Time
1500 - 20000 USD / Year
Salary: 1500 - 20000
Company Provide Visa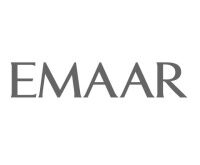 About EMAAR Dubai
Dubai
Emaar  is a pioneer of master-planned communities in Dubai since its inception in 1997. It is listed on the Dubai Financial Market as a public joint-stock company.
Emaar is a leading developer of real estate and hospitality projects in the Middle East and beyond. The company is known for its iconic landmarks and luxurious properties, such as the Burj Khalifa (the world's tallest building) and the Dubai Mall (the world's largest shopping mall).
Current EMAAR Careers Openings
1) Front Office
2) Receptionist
3) Customer Care
4) Guest Service
5) Customer Service
For High School Graduates interested to work in Customer Facing roles.
Email : j.bhatt@emaar.ae
7) Accomodation, Downtown Boulevard Hotel
8) Commis Chef
9) Golf Operations, Dubai Hills Golf Club
10) Culinary, Vida Creek Harbour
11) Front House, Armani Hotel Dubai
13) Security, Grand Creek Harbour
14) Demi Chef de Partie – Speciality|Main Kitchen
15) Painter / Polisher|General Engineering
16) Therapist – Spa|General Spa
17) Culinary, Grand Creek Harbour
18) Security Supervisor|General Security
19) Finance Executive|General Finance
20) Chef de Partie – Speciality|Ristorante
21) Guest Service Agent|Front Office
22) F&B Ambassador|In Room Dining
23) Sales General Sales -Corporate
24) Reservations Advisor|Restaurant Reservations
25) Food & Beverage, Address Downtown
26) Senior Nurse|Medical Services
27) Housekeeping Supervisor|General Housekeeping
28) Chef de Partie – Speciality|Garde Manger
30) Laundry, Grand Creek Harbour
31) Spa Receptionist
32) Sales Manager CIS Market (Russian Speaker)
33) Sales Manager – GCC/Government
34) Marketing and Communications Executive
35) Culinary Ambassador – Commis 1 – PASTRY
36) Senior Procurement Executive
38) Finance – Account Receivables
39) Sales Officers
41) Customer Excellence & Innovation
42) Security, Vida Creek Harbour
47) Executive Chef
48) Reservation
49) Waiter|Ewaan
50) Housekeeping | Address Fujairah – Residence
52) Front Office (Telephones), Dubai Marina Hotel
57) Spa Therapist
58) Food & Beverage – Bartender
59) Asst Executive Housekeeper | General Housekeeping
60) Front Services Agent|Front Office
61) Asst Security Manager|General Security (VUQ)
62) Sales Manager|General Sales
63) Food & Beverage
65) Marina Services, Creek Marina Yacht Club
66) Front House
68) Housekeeping Address Grand Creek Harbour Residences
70) Bartender |Ippos -F&B (DPEC)
71) Front Office, Manzil Downtown
72) Director of Lifestyle Events|General Events
74) Recreation – Fitness Instructor
75)  Golf Operations
76) Demi Chef de Partie|All Day Dining
78) Front Office, Downtown Boulevard Hotel
79) Food & Beverage, Dubai Mall Hotel
80) Engineering, Downtown Boulevard Hotel
81) Housekeeping Room Attendant|General Housekeeping
82) Food & Beverage, ASV Hotel
84) Security, Address Grand Creek Harbour
85) General Finance (TAHR -Mgmt)
86) Food & Beverage, Address Downtown
87) Housekeeping, Address Grand Creek Harbour
89) Housekeeping, Address Sky View
90) Culinary, Vida Creek Harbour
91) Address Grand Creek Harbour
92) Housekeeping , Dubai Opera
93) Engagement Coordinator|Community Management
94) Food & Beverage, Vida Creek Harbour
Emaar Jobs Opportunities
If you are interested in working for Emaar Careers , you can search for available positions on the company's website or on job websites like LinkedIn, Liveuaejobs.com. You can also reach out to the company's human resources department to inquire about opportunities.
Emaar is committed to diversity and inclusion in the workplace and encourages individuals from all backgrounds to apply for positions. The company provides its employees with competitive salaries, benefits, and opportunities for professional development and advancement. Emaar Careers offers a wide range of career opportunities in the fields of real estate development, hospitality, retail, and leisure. These include roles in sales, marketing, finance, human resources, design, engineering, and construction.
Career Growth & benefits
Employees at Emaar can expect a competitive salary and benefits package, including health insurance, retirement savings plan, and paid time off. The company also offers flexible working hours and various employee engagement programs, creating a positive and inclusive work environment.
Emaar places great emphasis on employee development and provides various training programs and opportunities for career advancement within the company. The company encourages a culture of continuous learning and professional growth, and provides employees with the tools and resources they need to succeed in their roles.
How To Apply Emaar Careers In Dubai
Applying for a position at Emaar Jobs is simple and straightforward. Visit the company's career website, where you can search for open positions that match your skills and interests. Once you have found a role that you're interested in, click on the "Apply" button and fill out the online application form. Make sure to upload your resume and cover letter highlighting your relevant experience and qualifications. You may also be asked to complete an online assessment or submit a portfolio of your work. After submitting your application, you will be notified of the next steps in the hiring process, which may include a phone or in-person interview.
Keep an eye on your email and phone, so you don't miss any important communications from Emaar's recruitment team. Emaar also provide the opportunity to submit your CV for future opportunities if there's not a matching job opening that you are interested in. Good luck!
Emaar HR Email Address