Full Time
1500 - 20000 USD / Year
Salary: 1500 - 20000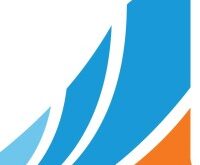 About flydubai
Airlines/Aviation
From its home in Dubai, flydubai has created a network of more than 90 destinations served by a fleet of 50 aircraft. Since commencing operations in June 2009, FlyDubai is a rapidly growing low-cost airline that operates in the Middle East, Africa, Asia, and Europe. With a commitment to providing affordable travel options to a growing number of passengers, FlyDubai is constantly looking for talented individuals to join their team. If you're looking for a dynamic and fast-paced work environment, FlyDubai Careers may be the perfect opportunity for you.
Current flydubai Careers Openings
1) User Interface Developer – Ecommerce
3) Specialist – Occupational Health and Safety
4) Flight Dispatch Senior Officer
6) Coordinator – Post Flight Data
7) Inflight Product Operations Assistant
8) Officer – Aviation Security
9) Workshop NDT Level2 Certifying Engineer
10) Wheel Bay Workshop Mechanic
11) IFE Specialist 
12) First Officer – South Africa Assessment Centre
13) First Officer – Type Rated
14) Senior Officer – Catering (Culinary)
15) REACH – Internship Engagement Programme
Fly Dubai Career opportunities
FlyDubai offers a wide range of career opportunities for individuals passionate about the aviation industry. As a rapidly growing airline, we are always looking for talented and motivated individuals to join our team. Opportunities are available in various departments such as flight operations, engineering, maintenance, customer service, sales, marketing and many more. We offer competitive salary packages, benefits, and opportunities for career advancement. Join team and take your career to new heights with FlyDubai.
Working for FlyDubai offers a wealth of benefits, including,
Competitive salaries
Career advancement opportunities
A diverse and inclusive workplace
Comprehensive training and development programs
Exciting travel benefits
Warning on Recruitment Fraud On Fly dubai Career
flydubai is aware of a number of e-mails, letters and SMS or Whatsapp messages in circulation recently, claiming to be offers of employment from flydubai.
These offers often look legitimate and may include job descriptions, salary, and benefit details. The offers then direct recipients to provide bank account details.@flydubai.com and include the subject line "Recruitment Fraud" to confirm the authenticity of the message
 A Company Built on Innovation and Growth
FlyDubai is dedicated to providing its employees with a supportive and empowering work environment. With a focus on innovation and growth, FlyDubai is constantly looking for new ways to improve its operations and better serve its customers. By joining the FlyDubai team, you'll have the opportunity to be a part of a company that is making a difference in the world of aviation.
Frequently Asked Questions about FlyDubai Careers
Q: What is the hiring process like for FlyDubai Careers?
A: The hiring process at FlyDubai typically consists of several steps, including an online application, an interview, and a pre-employment assessment.
Q: What kind of benefits does FlyDubai offer its employees?
A: FlyDubai offers its employees a range of benefits, including competitive salaries, career advancement opportunities, comprehensive training and development programs, and exciting travel benefits.
Q: Is FlyDubai an equal opportunity employer?
A: Yes, FlyDubai is an equal opportunity employer and values diversity in its workplace.