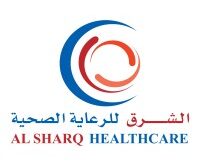 Website Al Sharq Healthcare
Al Sharq Healthcare Nursing Recruitment
Al Sharq Healthcare is looking forward to accepting candidates for our open positions in nursing during our Nursing Recruitment Day on Saturday 5th June Al Hamra hotel Sharjah from 9:30am to 4:30pm.
We will be giving indicative offers of employment on the day of the event for those who are successful, and are ideally looking for candidates that have at least 2 years of experience (preferable in UAE) and that have DOH/DHA/MOHAP license or eligibility.
We are a progressive organisation that believes passionately in our nurses, and which has strong nursing leadership including our CNO Anya Pelser and Deputy CNO Sadije Sylejmani RN, that support our clinical excellence.
So if you are looking for a role in a highly ethical organisation that pays salaries on time, offers yearly increment reviews, provides housing, transport and food as part of our standard package, then please send CVs to our dedicated recruitment email or Whatsapp:
contact.shf@fng.ae
+971 56 177 0626
We look forward to seeing you all on Saturday and hopefully leaving the same day with a new opportunity already in your pocket ????
#nursingjobs
#nursingcareers
#alsharqhealthcare