Full Time
1500 - 20000 USD / Year
Salary: 1500 - 20000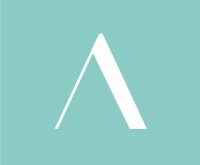 Current Aleph Hospitality Careers Openings
Are you ready to embark on a career journey that goes beyond the ordinary? We are a preopening 5 Star Hotel, and we're on the lookout for passionate individuals to join dynamic team. If you thrive in a fast-paced environment, value creativity, and want to make a real impact, this is the place for you.
1) Sales Managers
2) PR Manager
3) Sales Executives
4) Sales Coordinator

5) Marketing Executive
6) Marketing Coordinator
7) IT Supervisor
8) Front Office Supervisor
9) Front Office Agent
10) Engineering Technicians (Electrician, Plumber, Mason, Carpenter…)
Email : JOC.careers@alephhospitality.com mention your desired position in the subject.
Aleph Hospitality HR Email Address
JOC.careers@alephhospitality.com