Full Time
1500 - 20000 USD / Year
Salary: 1500 - 20000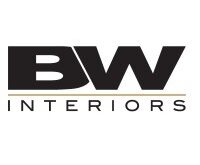 Job Details
Job Position – Assistant Estimators
Company Name – BW Interiors
Job purpose:
-To assist the estimators in the preparation of estimates.
Job functions:
-Examine Tender Documents for completeness and comprehension of Scope of Works upon receipt;
-Identify subcontract and supplier elements, extract the necessary documents, and prepare subcontract and supplier price requests;
-Measure the required works and materials;
-Prepare BOQ in CCS Candy according to POMI/NRM2 standards when no Client BoQ exists;
-Verify the BoQ quantities, and identify any additional or missing items and quantities where a BOQ has been issued by the client;
-Raise RFIs to estimators for submission to the client;
-Examine quotations from subcontractors and suppliers for conformity with the requests sent; and
-Facilitate the prompt submission of tenders by estimators.
Skills and experience:
-3 years UAE construction, preferably fit-out (offices, residential and F&B) industry experience.
-Familiar with CCS Candy estimating software.
Email : jobs@bwinteriors.ae