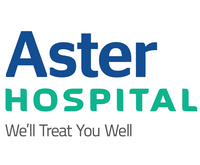 Website Aster Clinic Health Care
Aster Clinics Careers Jobs Openings
In a world where health problems and hospitals are multiplying by the day, Aster Hospital aims to make a difference, with its patient-centric approach to medical care. Everything here is designed keeping in mind the comfort of patients. The spacious interiors, advanced facilities, and healthcare experts create a positive ambience that's conducive to healing. A state-of-the-art multispeciality hospital, Aster Hospital is a 100 bedded medical facility where doctors adopt a multidisciplinary approach to provide holistic treatment to patients
Explore your next career opportunity with us.
Hiring Medical Professionals for Aster Clinics – UAE.
1) Registered Nurse (MOH Licensed)
2) Homecare Nurse (DHA Licensed)
3) Medical Laboratory Technician (HAAD Licensed)
4) EEG Technician
Interested applicants can email us their CV with their designation in the subject line to jobs@asterdmhealthcare.com
Only shortlisted applicants will be contacted.
Company – Aster Clinics
Location – UAE.
Vacancies –
1) Registered / Assistant Nurse
(DHA/MOH/HAAD Licensed)
2) Medical Laboratory Technician
(DHA/HAAD Licensed)
3) Microbiology Technician
(DHA Licensed)
4) Radiographer
(DHA/MOH Licensed)
5) Echo Cardiography Technician
(DHA Licensed)
6) Physiotherapist
(DHA/MOH Licensed)
Interested applicants can email us your CV with your designation in the subject line to
jobs@asterdmhealthcare.com