Full Time
1500 - 20000 USD / Year
Salary: 1500 - 20000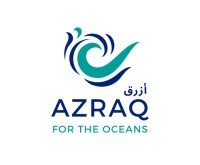 Current Azraq Careers Openings
This is an opportunity to contribute to the preservation and restoration of marine ecosystems in Dubai and beyond
To raising awareness about the importance of marine conservation and implementing sustainable practices. Our mission is to safeguard our oceans for future generations.
1) Part-Time Marketing Coordinator
As Marketing Coordinator, you will play a vital role in driving Azraq's message to the world. Your creative and strategic skills will be utilized to develop engaging social media campaigns, manage content creation, and grow our online presence. Join our team and help us inspire a global community of ocean advocates!
2) Part-Time Office Administrator
As Office Administrator, you will provide essential support to our team, ensuring smooth operations and efficient coordination. From managing administrative tasks to assisting with event planning, your organizational skills will be instrumental in our day-to-day functioning.
Email : maz.fletcher@azraqme.org specify the position you are applying for in the subject line.