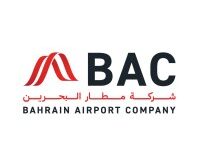 Website Bahrain Airport
Bahrain Airport Careers
Airlines/Aviation Muharraq, Kingdom of Bahrain
About BAC
Bahrain Airport Company (BAC) was established in 2008 with the mandate of operating and managing Bahrain International Airport (BIA). Tasked with enhancing BIA's infrastructure, facilities, and services, BAC also manages the operations and commercial aspects of the airport.
Here Latest Bahrain Airport Jobs Openings
1) Snr. Software Development Controller – Apply For Job
2) GSE Workshop Controller – Apply For Job
3) Head of Warehousing – Apply For Job
A new era of aviation
The new Passenger Terminal is the crowning jewel of a massive and comprehensive Airport Modernization Program, which revamps the Kingdom's entire aviation sector, integrating a range of industries into it. Incorporating the latest aviation industry technologies and the highest standards of construction and design, the new Passenger Terminal aims to ensure that traveling through Bahrain International Airport is a comfortable, smooth, safe, and memorable experience.
Imagine what we can do together
We strive to sustain Bahrain International Airport's operational and commercial excellence for the benefit of passengers and stakeholders alike. In cooperation with our partners, we have achieved a great deal over the last decade, boosting the country's aviation capabilities as a result. For us to reach these high benchmarks, we're always on the lookout for great talents and always ready to invest in the best. If you think that includes you, take a look at the list of jobs.