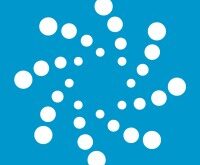 Website BEEAH Group
BEEAH Group Careers 2021
Pioneering a sustainable quality of life in the MENA region
Environmental Services
Sharjah
About BEEAH Group
An innovation leader and a pioneering force for sustainable solutions in the Middle East, Bee'ah is a Sharjah-based public-private partnership company that was founded in 2007, through an Emiri decree by His Highness Sheikh Dr Sultan bin Muhammad Al Qasimi, Member of the Supreme Council and Ruler of Sharjah. Envisioning tomorrow's future, today, Bee'ah is creating a better quality of life for all cities and communities in the region, supported by a circular economy, and a growth strategy that is centered on sustainability. Catalysing change from the grass-roots levels, Bee'ah serves municipalities, commercial establishments and residents across the Middle East, in addition to inspiring awareness and incentivising positive action. With ventures in industries ranging from Waste Management, to Environmental Consulting, Renewable Energy, Technology, Sustainable Transportation, and Training & Development, Bee'ah executes a comprehensive delivery strategy that is aimed at integrating economic, social and environmental sustainability.
Here Latest BEEAH Group Jobs Openings
1) Specialist-Trainer & Content Development – Apply For Job
2) Manager – Financial Planning & Analysis – Apply For Job
BEEAH Group Careers
ARE YOU READY TO MAKE A DIFFERENCE?
Website
Company size
1,001-5,000 employees
Headquarters
Sharjah
Founded
2007