Full Time
1500 - 20000 USD / Year
Salary: 1500 - 20000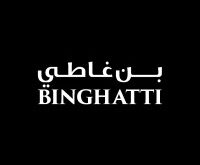 About Binghatti Holding Dubai
Binghatti Career is a renowned name in the industry, known for its commitment to excellence and innovation. With a focus on engineering, architecture, and project management, we have established ourselves as a leader in the field. Our team of dedicated professionals is committed to delivering outstanding results for our clients. With a portfolio of successful projects under our belt, we continue to push the boundaries of what is possible and strive to be at the forefront of the industry. More Careers opportunities.
Current Binghatti Careers Openings
1) QA/QC Engineer – Civil
2) QA/QC Engineer – MEP
3) QA/QC Engineer – Fit Out
4) Site Architect
Email : RAFIQUE.QURESHI@BINGHATTI.COM
Binghatti Holding Dubai Career opportunities
Binghatti is always on the lookout for talented individuals who are passionate about making a difference in the industry. Our career opportunities include roles in various fields such as engineering, architecture, project management, and more. We offer a dynamic work environment and opportunities for growth and development. Apply now and be a part of our mission to excel in all do.
Career Development
Binghatti Career Development is a program that aims to help individuals advance in their careers by providing them with the necessary skills and knowledge. The program offers a range of services including training, mentoring, and coaching, as well as access to job opportunities and networking events. It focuses on helping individuals in the fields of technology, engineering, and business, but is open to anyone looking to improve their career prospects. The program is designed to help individuals at all levels, from entry-level to executive, and can be tailored to meet individual needs. The goal of Binghatti Career Development is to empower individuals to take control of their careers and achieve their professional goals.
FAQ
Is Binghatti a good developer?
Binghatti is a real estate development company that has received positive reviews and feedback for its projects. They have won several awards for their designs and construction quality. However, it is important to note that the perception of whether Binghatti is a good developer may vary based on individual experiences and opinions.
Where is Binghatti from?
Binghatti is a real estate developer based in Dubai, United Arab Emirates. It was founded by Muhammad BinGhatti, a UAE national who has been recognized for his contributions to the real estate industry in the UAE.
Binghatti HR Email Address
HR@binghatti.com
recruitment@binghatti.com
maricel.planas@binghatti.com
RAFIQUE.QURESHI@BINGHATTI.COM