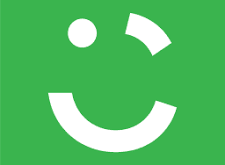 Website Careem
Careem Careers Jobs 2022
About Careem
At Careem, we are driven by the purpose of simplifying the lives of people and building an awesome organisation that inspires. Based in Dubai, we started our journey as a pioneer of the Middle East's ride-hailing economy. Today, Careem is the region's everyday Super App operational in 13 countries and over 100 cities. The Super App provides a host of daily services that people need to move around, to order things and to transfer money in one unified smartphone app. Our goal is to simplify people's daily lives so that they can spend their precious time and mindshare on things that really matter and on realizing their potential.
Who are we?
We stand for the ambitious who could never silence their dreams. We are entrepreneurs – but really, we are just adventurers. We move with great speed, we're addicted to growth. We will never settle. A moving tribe of tigers driven by the hunger of inspiration. We find beauty in the simplicity of technology, but no screen will ever replace that friendly smile. We are from the region, for the region. Welcome to Careem. We are the Middle East v2.0. Yalla let's go! 😉
Here Latest Careem Careers (06Nos) Openings
1) Director Operations – Apply For Job
2) Sales Associate – Apply For Job
3) Sales & Account Manager I – Apply For Job
4) Sales & Account Manager II – Apply For Job
5) Supply Lead – Apply For Job
6) Director of Legal – Apply For Job
Website
Industry

Information Technology & Services

Company size

1,001-5,000 employees

Type

Privately Held

Founded

2012

Specialties

transportation, technology, and logistics
Careem is powered by awesome people. Our people are purpose-aligned and values-oriented. They are excited by the purpose of simplifying lives and building a lasting institution in the region, and live by our core values of shooting for the moon, being of service, and acting like owners. We thrive on diversity, and welcome people of all backgrounds who can subscribe to our purpose can live by our values, and have what it takes to build an institution that will inspire and last for decades and centuries to come. In January 2020, Careem became a wholly-owned subsidiary of Uber Technologies, Inc. www.careem.com
The spirit of team work
This is how much fun we have standing still. You should see us moving 😉
January 18, 2020
The following is slightly edited version of an internal blog post at Careem. As emphasized by Careem's co-founders during a company-wide mee…
January 5, 2017
We expected it, and it's happening. Ever since the US elections last month, we are seeing an increase in interest from US-based applicants f…
Every once in a while something good (or bad) happens that makes you reflect on your product. Fortunately for us at Careem something good happened, Google Play has selected us as 2016's Best Local App in the MENA region.
As we strive to understand our customers' needs in the region, we've come to realise that being "local" is one of the pillars that delivers true value to our customers. Here are seven key localization features that we believe helped us deliver this value:
Payments: Introducing cash in Careem meant convenience for our customers, they could over- pay their trip fare in case they had no change and the rest goes into their credit balance. A vital experience for a region that has a low penetration rate.
Locations: Customers want the flexibility to be picked up and dropped off from their desired locations, accuracy in the region is challenging (some emerging markets don't have physical addresses). Often times we had to manually verify locations and build our own layer on top of commercial maps to ensure our customers are receiving accurate and localized places. Even when we don't get it right, we had to give customers a way to leave brief notes to captains as a way to fine-tune pickup directions, we are continuously improving in this space.
Communication: Understanding that the region has low mobile internet coverage, we opted for SMS to notify our customers when their Captain is on the way and has arrived. Having said that, we are continuously improving our communications delivery channels based on market changes
Branding: Each market communicates to their respective audience in their local language and dialect, we focus on local copywriting and artwork that is relevant to our audience.
Partnerships: The ability for our customers to redeem and earn miles with Emirates Skywards is one example of many strategic product level integrations, that gives our Customers more reason to choose Careem.
Service offering: Customers open Careem and the first thing they notice are the car types. Each city has it's own flavor, for example Cairo has "Engezny" which means 'quick', KSA recently launched a campaign called "?????" for customers who want to get their flu shots, and a new car type in KSA is "Careem One" that caters to the needs of people with mobility impairment.
Calls to action: Instead of a "Book Now" or "Confirm" when booking a Careem, customers tap on "Yalla!" in Arabic speaking cities, while in Pakistan they tap on "Chalo!" and "HAD?!" in Turkish.
We trust that this list will expand and evolve as we grow and understand our customers and market needs even more. Solving local problems every day through technology is something we look forward to with a wink ;).
If you're interested in joining our awesome Product team at Careem, please check out the careers page on our website : https://www.careem.com/dubai/careers
# Livegulfjobs # Liveuaejobs # Gulfjobs # Jobs in UAE # Jobs In Dubai # Vacancies # jobs in Abu Dhabi # Careers # Jobs Vacancies
# LinkedIn Jobs # Dubai Job Vacancy # Emirates