Full Time
1500 - 20000 USD / Year
Salary: 1500 - 20000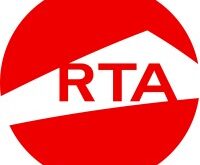 Job Details
Job Position – Chief Analyst
Company Name – RTA
KEY RESULTS ACCOUNTABILITIES
-Ensure that all job analysis, evaluation and re-evaluation are met at the agreed service levels.
-Study the necessary requirements of knowledge, skills and experiences required for specific job based on benchmarking.
-Ensure that accurate and up to date Job Descriptions are available to all employees in the Authority and its have been communicated to them.
-Implement the job description policy to ensure the rules and regulations are adhered with HR policies wherever necessary for any Personnel related work.
-Analyze and consult the jobs that are applicable to be re-evaluated in order to proceed the necessary actions for job re-evaluation.
-Perform other responsibilities associated with the position as appropriate.
-Maintain the organization structure for all RTA departments on every new circular issued or change in
positions and grades.
-Participate in formalizing all processes, procedures and standards related to job description, evaluation and reevaluations for manpower planning function.
-Coordinate with Internal job evaluation committee for Job Evaluation and Re-evaluation and communicate the
new grade to the concerned department.
-Maintain updated record of the grade list.
-Perform job analysis for all positions available as per the approved structures and function's responsibilities.
-Draft job descriptions where job roles are not available in coordination with MPP section manager and concerned section.
-Maintain historical records of all job descriptions.
-Ensure budget availabilities for all new recruits and ensure that the job titles requested are in line with RTA grading scale & Job titles.
Qualifications
KNOWLEDGE,SKILLS AND EXPERIECE
Education
-Bachelor's degree in Business Administration, Human Resources from a recognized university.
Skills
-Preferably have specialized courses in job descriptions preparing and evaluation.
-Highly analytical thinking with demonstrated talent for identifying, scrutinizing, improving, and streamlining
complex work processes.
-Excellent Business writing skills..
-6 years of working experience
-Computer-literate performer with extensive software proficiency covering wide variety of applications
-Problem identification and problem resolution skills.
-Quantitative and statistical skills to review analyse and present data in a format usable by non-quantitative
executives and decision makers.
-Resourceful team player who excels at building trusting relationships with customers and colleagues.
-Flexible team player who thrives in environments requiring ability to effectively prioritize and juggle multiple
concurrent tasks.
– Exceptional listener and communicator who effectively conveys information verbally and in writing.