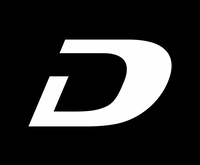 Website DAMAC Group
DAMAC Group Careers 2022
DAMAC – Live the Luxury
Real Estate Dubai
About DAMAC Properties
DAMAC Properties has been at the forefront of the Middle East's luxury real estate market since 2002, delivering award-winning residential, commercial and leisure properties across the region, including the UAE, Saudi Arabia, Qatar, Jordan, Iraq and Lebanon, as well as the United Kingdom, Canada and The Maldives. Since then, the Company has delivered delivered circa 35,000 and have c 30,000 at various stages of progress.
Here Latest DAMAC Properties Jobs Openings
1) MIS Analyst role/Talent Acquisition – Apply For Job
2) Analyst – Apply For Job
Currently looking for Talent Acquisition professionals to join my team at Damac.
If you are an Experienced Recruiter please send me your CV and we can discuss the opportunities.
Please send your CV to james.barber@Damacgroup.com
WHO WE ARE
Our focus is the pursuit of luxury and thought-provoking designs. We have a fast-paced mantra with a simultaneous guarantee of quality and unparalleled growth. With an atmosphere of ambition, innovation and competition, we foster professional and personal development. We offer the highest standards of excellence in all aspects of the work experience. Employees enjoy many exclusive benefits and first-class facilities like gym, pool, sports events and many other incentives.
# Livegulfjobs # Liveuaejobs # Gulfjobs # Jobs in UAE # Jobs In Dubai # Vacancies # jobs in Abu Dhabi # Careers # Jobs Vacancies
# LinkedIn Jobs # Dubai Job Vacancy # Emirates