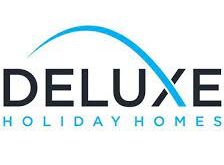 Website Deluxe Holiday Homes
Deluxe Holiday Homes Dubai Careers 2022
Vacation Rentals, AirBNB and Short Term Property Management in Dubai by licensed Holiday Home Operator.
About Deluxe Holiday Homes
Deluxe Holiday Homes (DLX Holiday Homes Rental LLC) is a DTCM licensed Operator for short term rentals in Dubai. With a handpicked collection of apartments and villas, our guests will enjoy boutique and authentic experience and live in real homes like locals, while enjoying housekeeping and concierge services like in luxurious hotel. All our holiday homes offer a stylish living experience and excellent value.
Here Latest Deluxe Holiday Homes Jobs Openings
1) Guest Relations Officer – Apply For Job
2) Customer Service Representative – Apply For Job
3) Bookkeeper – Apply For Job
4) Guest Relations Officer – Apply For Job
5) Handyman with Driving License – Apply For Job
6) Administrative Assistant – Apply For Job
7) HR & Admin Assistant – Apply For Job
8) Social Media Marketing Specialist – Apply For Job
9) Housekeeping Manager (with UAE Driving License) – Apply For Job
10) Finance Manager – Apply For Job
11) Marketing Manager – Apply For Job
12) Reservations Agent  – Apply For Job
Deluxe Holiday Homes Careers
Deluxe Holiday Homes™ is one of the first and largest holiday homes management company in Dubai, UAE and one of the fastest growing ones. As a result, career opportunities continue to become available. We need the best in the industry to join our company and help us to continue to develop and deliver excellent hospitality services to our guests and property owners!
Deluxe Holiday Homes™ is the market leader, offering Dubai vacation homes to guests from the GCC, Europe, Americas, Russia and CIS countries and around the world. We also enjoy a dynamic sales and service environment that's designed to continually strive and seek improvement. Most of all, this constant quest for excellence extends to each of our team. Each team member displays a dedication to enhance and improve the customers experience. We value honesty, integrity and diligence, so we also perform a full examination on every applicant.
To apply for one of the career opportunities described below. Please send your resume, together with all relevant information requested to the email, or the address shown against each position.
Deluxe Holiday Homes Interior Design Services
Deluxe Holiday Homes™ believes that every guest deserves a beautifully designed holiday home: sophisticated, well-thought out, and stands out in functionality and aesthetics. With this, we proudly offer full Interior Design services for your apartments and villas. Our expert in-house interior designers, carpenters, suppliers, and contactors work together to deliver world-class turnkey furnishings.
Our comprehensive furniture packages help the landlords make the most out of their investment. We curated furniture packages to add impact and style to the property with emphasis of value for money.
Whether your aim is to furnish holiday homes, holiday lets, or Airbnb apartment or villa, we can help. Specializing in quality and durable furniture, we have various packages: so, whether your property is on shoreline or in downtown of the city, we can provide furniture to suit your location. Giving you the opportunity to provide each property with an individual and exclusive look, or to simply upgrade your holiday home furniture, we aim to meet your specific requirements.
Website
Industry
Hospitality
Company size
51-200 employees
Type
Privately Held
Founded
2015
Specialties
Vacation homes, holiday homes, short term rentals, apartment rentals in dubai, dubai short term stay, property management, corporate housing, vacation rentals, vacation rental management, dubai property management, DTCM Holiday Homes, DTCM Operator, short stay Dubai, and Dubai furnished apartments
# Livegulfjobs # Liveuaejobs # Gulfjobs # Jobs in UAE # Jobs In Dubai # Vacancies # jobs in Abu Dhabi # Careers # Jobs Vacancies
# LinkedIn Jobs # Dubai Job Vacancy # Emirates