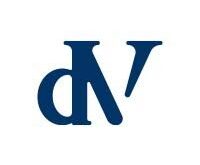 Website deVere Group
deVere Group Careers 2021
deVere Group is one of the world's leading independent international financial consultancy providing expert advice.
About deVere Group
As one of the world's leading financial advisory organisations, deVere Group prides itself on providing high-class, professional advice to expatriate clients and investors all over the world. Our commitment to deliver personalised, independent financial advice to each of our clients is built upon our employees' expert abilities and their willingness to build a career in finance – which is why deVere only recruits the best. Established in 2002 by Nigel Green, the success story that is deVere Group now has over $10 billion under management with over 80,000 active clients in more than 100 countries. With 500 consultants and 70 offices across the globe, our clients receive indispensable financial advice wherever they are in the world. Nigel Green, CEO and founder, is always pushing to be the best in the industry which is why deVere Group has experienced continual expansion since its inception, creating fantastic opportunities for anyone willing to work hard. Our range of services include but are not limited to; international savings, FATCA, bonds, retirement planning, life insurance, pension transfers, education planning and many more. Not only are our services extensive, but we can also offer our clients unique products that are exclusive to deVere Group. We are constantly on the lookout for young, aspiring individuals to help push us towards new horizons and achieve our goals for the future.
Here Latest deVere Group Jobs Vacancies
1) Business Development Associate – Apply For Job
2) Financial Planning Consultant – Apply For Job
What We Do
We offer a broad range of financial services for people at every stage of their financial lives and for businesses both large and small.
Policies
deVere Australia Pty Limited (ABN 31169845667 ACN 169845667), is a proprietary company registered with the Australian Securities and Investments Commission (ASIC). deVere Australia Pty Ltd is the sole shareholder of deVere Australia Group Pty Limited. deVere Australia Group Pty Ltd holds the AFSL number 243320.
deVere Group Awards
deVere Group Careers
Our global presence, market-leading position and broad suite of financial services offer an abundance of rewarding career opportunities for those who are committed to succeed.
We recruit, train and develop the best, and believe in fast-tracking on merit.
We operate a culture of genuine meritocracy and are proud to be an equal opportunities employer.
Website
Industry
Financial Services
Company size
1,001-5,000 employees
Type
Privately Held
Founded
2002
Specialties
Savings Plans, Pension & Retirement Planning, Lump Sum and Offshore Investment, QROPS, QNUPS, EURBS, Life Insurance, Wills, Foreign Exchange, Mortgages, International Healthcare, Fund Platform, and Online Trading